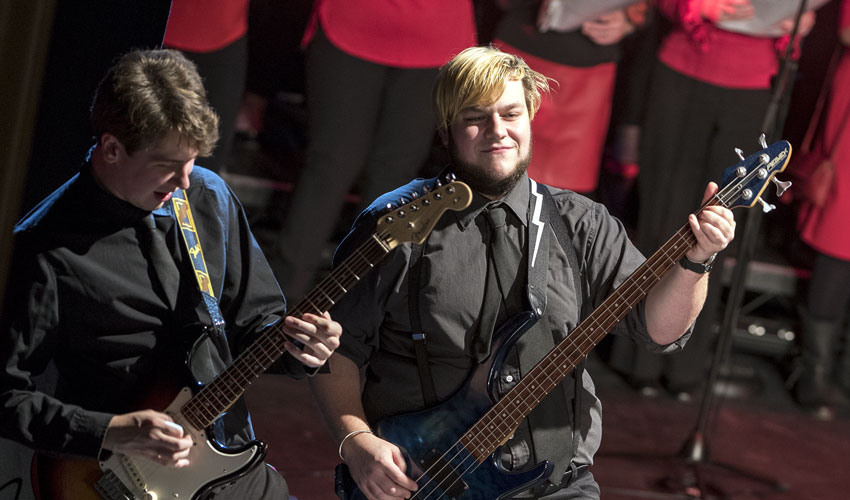 The new term of Remarkable Rock Choir is coming to Beverley in November and there's a call for local singers, of all abilities, to get involved.
The choir launched in Beverley 2 years ago and has since enjoyed sell-out end of term concerts across the county, as they've grown to over 80 members.
This term they are going to "Rock the 80s" with epic harmony arrangements of some of the best music from the biggest stars of the 1980s.
The choir is unique in that it performs with a full live band of professional musicians and rehearses with a team of vocal coaches.
The new term starts on Tuesday 5th November and anyone aged 16 & over is welcome to come along for a free taster session.
Musical Director Mark Howley said
"Beverley has a great music scene and lots of fantastic choirs, and hopefully we complement what's already going on and provide something different. Remarkable Rock is not a typical choir – you work with a full team of vocal coaches at every rehearsal and performance with a live rock band."
"No backing tracks, no T-Shirts, a genuine rock experience. There's no audition, no formal training or experience needed, no need to be able to read music."
"We use great rock songs and gorgeous harmonies. We perform music from all Eras & Genres of Rock – but this term we are rocking the 1980's with music by Guns N Roses, Queen, A-ha, Bon Jovi, Journey, Europe, Alice Cooper, Survivor, Michael Jackson, Kenny Loggins, Madness, Brian Adams and more! Come join us and help us to get Beverley rocking."
Rehearsals are at Kings Church on Swinemoor Lane, HU17 OJX, at 7pm. If you do decide to join, there's no audition and the entire term costs just £38.