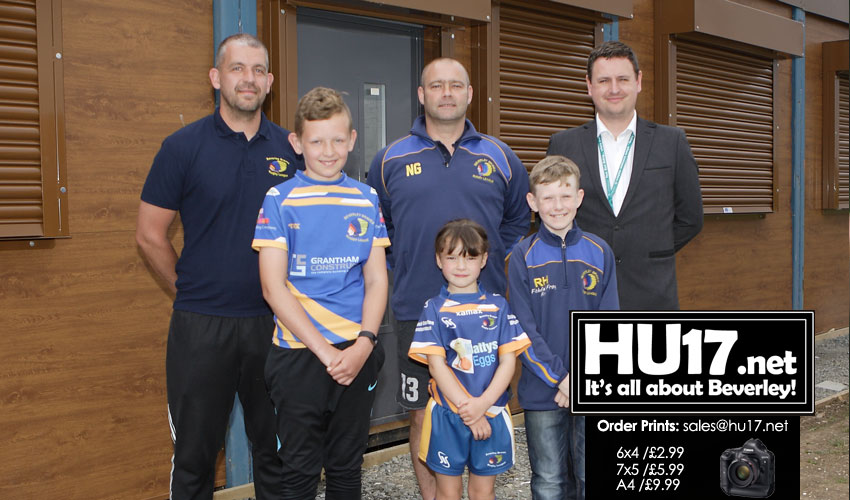 Six years in the planning the Beverley Braves will soon be ready to move into their new home on Thurlow Avenue.
Chairperson of the club Neil Gay says the new facility will help them develop as a club. He also says having a base they can call home will benefit the young people in their ranks.
In the six years, it has taken to realise his dream, Neil says the number of young people playing has increased from 100 to 180 kids.
Speaking to HU17.net about the project Neil said;
"Our goal was to provide a facility for the young people to play rugby league in Beverley. Our clubhouse will have two changing rooms and also a kitchen to supply refreshments for the children."
"This is an important step for our club as we currently play at two different sites. As a club, we are around 20 years old and in that time never had a home of our own."
"By doing this it will give us a base which will hopefully allow us to grow and go from strength to strength. Also, it will allow us to boost numbers and the professionalism of the club."
"I am also very hopeful that this facility will provide a better environment for children participating in sport, mainly rugby league."
Beverley Braves Viewed By Others As One Of The Smaller Clubs
"Traditionally we have been looked at as one of the smaller clubs. As a result of this, we would lose players to other clubs. But with this facility, we will be able to produce better payers and better people."
"We are looking to go live with the coming weeks. There will be a period of bedding in but are aiming to have an open day towards the end of summer."
"We want to invite the locals and show them what we are doing and how we will be a benefit to the area."
Neil has been helped by another volunteer at the club. Peter McCabe is the U12s Coach and writes funding bids for a living. He also has two sons who have played for the Beverley Braves.
Funding For Move To Thurlow Avenue Came From Housing Developments
He explained more about his role in helping to get the club their move to Thurlow Avenue, he said;
"My main involvement is helping with the funding bids. Neil coached my son and I saw how much he put in week in week out. So I volunteered my time to assist in writing the bids to make it happen."
"We have secured £75,000 from Sport England and also around £150,000 from East Riding of Yorkshire Council from Commuted Sums."
"All the other clubs have their own ground. This is really important for the Braves going forward to be sustainable and also generate income for the club."
"Team sport is massively important no matter what you play. It teaches young people how to interact with other people, discipline and respect for others."
"Rugby League, in particular, is a very humble sport. There are no hiding places, it is a very hard sport that is about commitment something players can take a lot from into life."
"There is not youth clubs like there used to be that we would have gone to these days. So it is really important that children have a space they can go to with their friends and build new friendships.
"In our teams, we have kids from Beverley and all the surrounding villages. They all come together and make new friends. They make friends for life."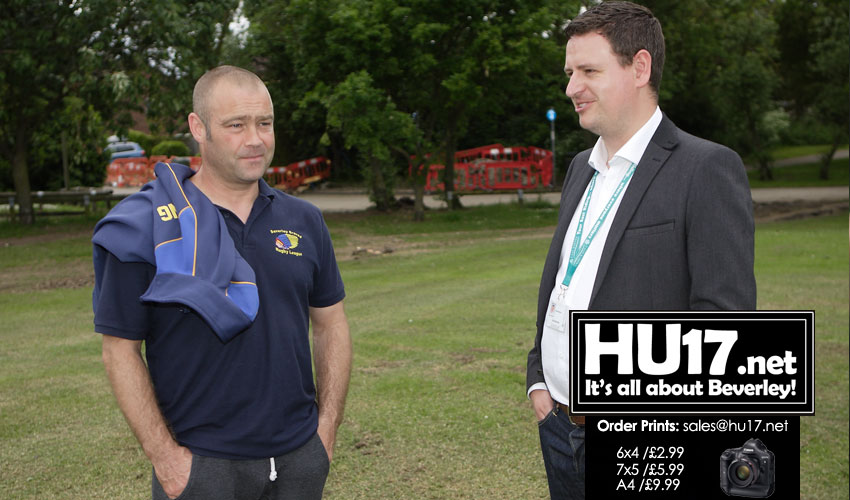 Local Councillor David Boynton Pleased With Thurlow Avenue Move
Cllr David Boynton who has long supported the Beverley Braves and their move to Thurlow Avenue said;
"One of the big criticisms in Molescroft and Beverley is the lack of infrastructure for youth in the area. The youth clubs I used to attend as a kid in Beverley are closed and gone. We have also lost a lot of sports teams."
"This facility will help keep the youth off the streets and keep them active. Rugby provides discipline and training, it is not just a sport. It provides a grounding for shaping well-rounded individuals so I am pleased to see a development like this coming up."
"If residents have any problems with what is happening then as their local councillor I want to hear about it. My role as a councillor is to act as a go-between and help iron out any issues so we can all move forward happily."