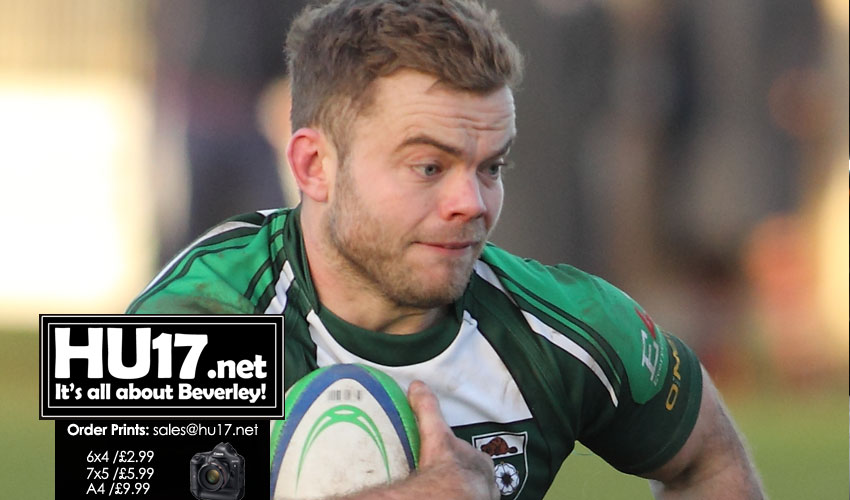 In perfect conditions, a good crowd at Beaver Park on Saturday were treated to an exhibition of champagne rugby.
Beverley ran in 10 tries, 9 of which were converted, to 3 with I converted by Bradford Salem.
Having been on the wrong end of an 18-45 scoreline in the corresponding fixture last October, this was sweet revenge indeed for the Beavers, who continued their fine form shown since the turn of the year during which they have recorded their sixth consecutive win and amassed 268 points against 90 conceded.
Salem kicked off towards the clubhouse and Beverley immediately mounted an attack up through the middle of the park. Sam Kerry shook off a couple of tackles before slipping the ball out to Jack Foster who sailed in to touch down after only 1 minute. Phil Duboulay added the conversion and the Beavers were on their way. (7-0). Unfortunately, in making the break, Sam Kerry picked up what looked like a serious knee injury and had to leave the field to be replaced by Kris Renwick.
Beverley continued to press and, after 12 minutes, following a maul, Jack Houseman crashed over, Phil Duboulay converted and it was 14-0. Bradford came back and mounted an attack but, despite their endeavour, they could not break down the Beavers' solid defence. It was Jack Foster who showed them the way with his second try which Phil Duboulay converted to make it 21-0.
10 Minutes later Theo Richardson secured the bonus point with a sensational try. Collecting the ball some 65 metres out, he displayed astonishing speed to outstrip the Salem defence and score for Phil Duboulay to convert and make it 28-0.
More was to come when the lively scrum-half Rob Smith made a break from a scrum well inside the Bradford half. He fed Theo Richardson and the ball then passed through the hands of Luke Hazell, Ben Woohouse and Will Turnbull before coming back to Rob Smith to score. The ever-reliable Phil Duboulay again converted and half time came with the score 35-0.
Although reading this report may give the impression that the game was very one-sided, it was not. Bradford contributed plenty but they lacked the cutting edge in attack and just had no answer to the handling of the Beavers' backs.
The second half started with Bradford looking determined to get back into the game and, indeed after 3 minutes of continuous pressure on the Beverley line they had their reward with a try from fly-half Chris Clough (35-5).
However, the recovery was proved to be short-lived as the Beavers hit back straight away with a 15-minute spell of outstanding rugby to which Salem had no answer. During this time Beverley ran in four more tries through Alex McPeake, Theo Richardson (2) and Jack Foster. Phil Duboulay converted three of them (actually missing one!!) to make the score 61 points to 5.
Bradford scored a couple of late consolation tries, one converted to bring the score to 61-17 and Phil Duboulay rounded off a fine display on his birthday with a try under the posts, which he again converted (68-17)
This report speaks for itself so I shouldn't need to repeat what a magnificent performance this was from Beverley. From 1 to 18 every member of the squad played their part and picking a man of the match is very difficult. The forwards dominated the set pieces and most of the breakdowns with Ben Skirving, in particular leading by example.
In the backs, it is even more difficult with Phil (23 points) and Theo and Jack from the wings (15 apiece). None of that would have been possible without the contribution of the whole team. However, scrum-half Rob Smith had a particularly outstanding game with his sniping breaks and decision making and he shares the honour with Ben Skirving.
All who had the privilege to witness it will remember and talk about this game for a long time.
Final Score: Beverley RUFC 68 Bradford Salem RUFC 17 | Reported by Malcolm Cunningham