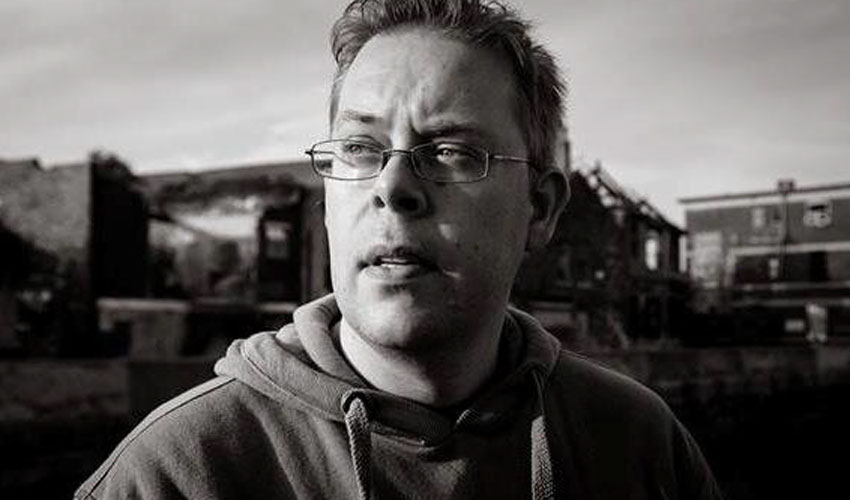 Fans of a good murder mystery should be at Beverley Memorial Hall on Saturday, 20 October, for The Dead Good Day, part of the East Riding Festival of Words.
Hosted by popular local author and short storywriter Nick Quantrill, The Dead Good Day will be a chance to hear top crime writers in conversation about their latest works and their careers to date.
First, up at 10.30am will be Stephen Booth, whose new book, 'Fall Down Dead', is the latest in his bestselling Cooper and Fry series, all set in the Peak District and featuring two police detectives.
Stephen has won awards on both sides of the Atlantic, including the Dagger in the Library award from the UK Crime Writers' Association. Tickets for this event cost £5 each.
Three killer crime writers will take over at 12 noon – Luca Veste, Doug Johnstone, and Stuart Neville will discuss the similarities and the differences between their work. This event will be a must-see for any budding crimewriter, and tickets cost £5 each.
Next into the hot seat at 1.30pm will be Chris Brookmyre and Marisa Haetzman, in conversation about 'The Way of all Flesh'. In Edinburgh in 1847, medicine, murder and money blur the lines between class and gender, in this first historical mystery by Ambrose Parry, a collaboration between Haetzman, an anaesthetist and medical historian, and Brookmyre, an award-winning author. Tickets for this event cost £5 each.
The final spoken event of the day will feature a fascinating conversation between local author David Mark and Richard Vergette. They will be talking about the wonderfully dark stage adaptation of David's first novel, 'Dark Winter', which led to the creation of a whole series of books about DS Aector McAvoy. The stage adaptation will be back by popular demand at Hull Truck in November. Tickets for this event cost £5.
The evening of the Dead Good Day will feature music rather than the spoken word when the Fun Lovin' Crime Writers will take to the stage of Beverley Memorial Hall at 7.30pm, 'Murdering Songs for Fun'. The band is made up of crime writing pals Val McDermid, Luca Veste, Chris Brookmyre, Doug Johnstone, Stuart Neville and Mark Billingham and they promise a great night of music and dancing for the not-too-serious gig-goer!
Tickets for each individual author event and the Fun Lovin' Crime Writers cost £5. They are available now from www.festivalofwords.co.uk or phone 01482 392699.
The new-look Festival of Words will feature four days full of poetry, literature and spoken word events, and will also include local bestsellers and a lively children's festival. Tickets are available now for all events, and full details of the festival and how to book are at www.festivalofwords.co.uk