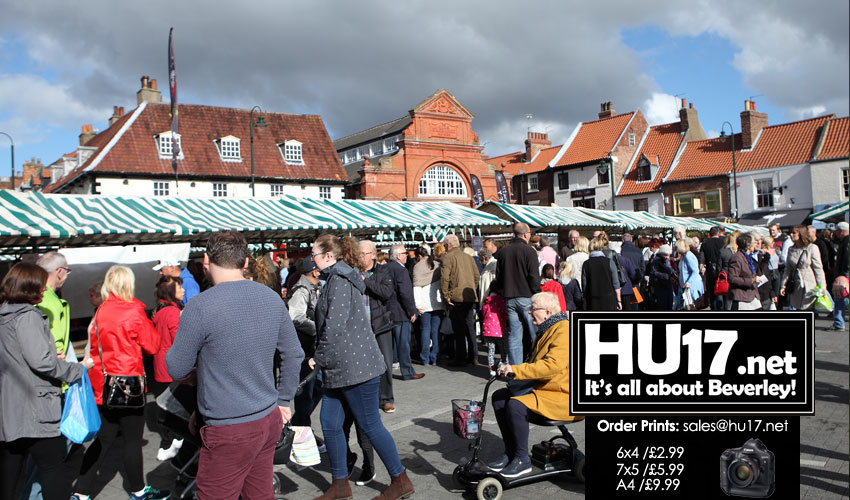 East Riding of Yorkshire Council's Museums Service will have a stall in Saturday Market at the annual Beverley Food Festival this year, organised by Beverley Town Council.
The Beverley Food Festival is a showcase for locally produced food and drink and will feature 130 stalls and Food Theatre marquee.
As part of the service's community engagement programme, visitors will be able to pick up information on forthcoming exhibitions and events across the five museum sites run by the council, talk to staff about museum collections and look at a variety of food related objects from various historical periods.
Dr. David Marchant, museums registrar said;
"This is an opportunity for local people to engage with the museums service outside of our usual sites and learn more about the services we provide."
Four years worth of funding has been secured from Arts Council England by the council to try and diversify its museum offer and make collections more accessible in a variety of ways.
Dr. Marchant added;
"The museums team would be very happy to talk to you on the day about our museum sites, collections and current projects."
"We are also continuing our programme of collecting images of East Riding places and people. So if anyone has any family photographs, postcards, and things like that."
"Anyone who has such items they would like to loan to us for inclusion on our publicly accessible website, we would be happy to see you on the day."
"All photographs will be copied and returned to you as soon as possible after the festival."
The Beverley Food Festival returns for what will be its 13th year and takes place this Sunday, 7 October from 9.30AM to 4.30PM.
Mayor of Beverley Cllr Bryan Pearson will officially opened the event. Highlights for the award winning event include TV Chef and food writer Peter Sidwell.