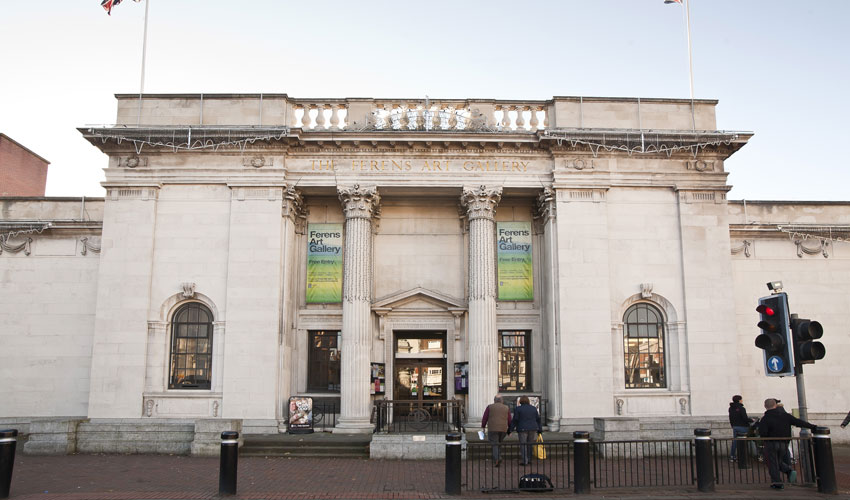 A new exhibition, exploring the history of migration in British 20th Century art, is now open at Ferens Art Gallery.
Crossing Borders invites viewers to consider the politics of citizenship and national identity within the context of British 20th Century art. The exhibition features the work of British migrant artists who, by choice or necessity, crossed borders to live, work and often nationalise in Britain.
By recognising the talent of these artists, Crossing Borders hopes to celebrate the cultural diversity that is inherent in British art's history.
The exhibition aims to highlight the positive impact migration and free movement has had historically on the art and culture of Britain; emphasising Britain's multi-cultural history and challenging assumptions of national identity.
Crossing Borders features paintings by influential Jewish-immigrant artists Jacob Kramer, Bernard Meninsky and Alfred Wolmark. Part of a generation of Anglo-Jewish painters, these artists settled in Britain after fleeing the anti-Semitic regimes of Europe.
They sought to create art which reflected both their faith and their experiences of personal trauma. The artworks on display at Ferens Art Gallery are an expression of this complex identity, influenced by the artists' wider European travels.
Simon Green, Cultural Services Director for Hull Culture and Leisure, said:
"Ferens Art Gallery is home to some of the finest and most important artworks from around the world.
"The gallery, which earlier this year was shortlisted as a finalist for the Art Fund's prestigious Museum of the Year award, is one of the jewels in the crown of the city's rejuvenated and thriving arts scene."
Elizabeth Lindley, Exhibitions Assistant at Ferens Art Gallery, said:
"At this pivotal point in British history I think it is essential that we recognise Britain's multi-cultural past; Crossing Borders is a celebration of this diversity and shows a range of works from a number of influential 20th Century British artists.
"All the artworks in the exhibition are from the Ferens' rich permanent collection. It is particularly exciting to be able to show Veil by Jananne Al Ani which hasn't been on show at the Gallery for a number of years."
This free exhibition runs until 6 January 2019 in Gallery 4. Ferens Art Gallery is open Monday – Saturday, 10am – 4.30pm, and Sunday, 11am – 4pm.