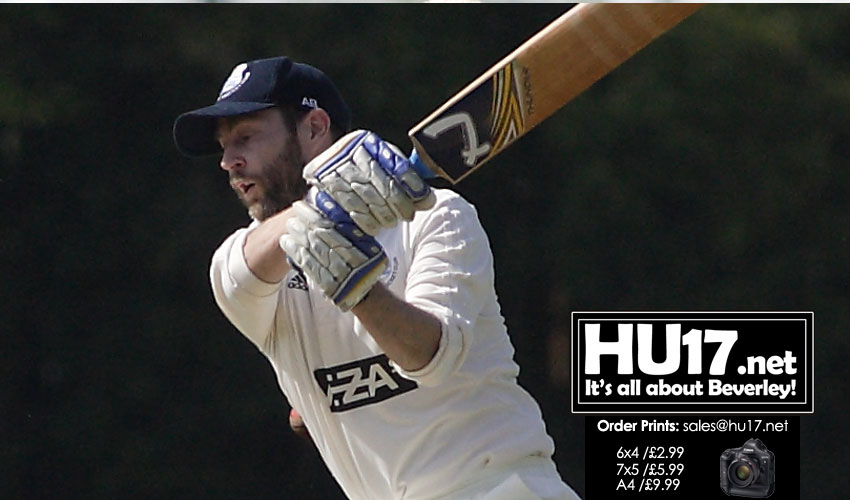 All teams at Beverley Town Cricket Club finally got under way over the early May Bank Holiday weekend and the Saturday proved to be a big success with two winning draws and two wins, followed by a win for the 5th XI on Sunday.
In the York Senior League Premier Division Beverley 1st XI drew with Hull & Zingari.
Highlight of the game was a fifth wicket partnership of 103 between opener Harry Gamble (73) and skipper Andy Burton (44) built on Pete Shally's 26 to help Town to 219 all out.
Jamie Roe's economy (2-39) and two wickets each from Matt Mudd and Kez Thompson reduced Hull to 187 for 7 giving Town 27 points from 30.
Beverley 2nd XI drew with Hornsea in Division 1.
A magnificent opening stand between centurion Will Parker (120) and Tony Spence (75) give Town a great start at a Hornsea ground which was in superb condition despite the recent wet weather.
Greg Whyley (34), Rob Fish (30) and Kez Simpson (19 no) took town to an imposing 293 for 5 from 48 overs. The total was too much for Hornsea who made 193 for 9 to claim a draw.
Whyley completed his day with 3-54 and Joey Franklin took 3 for 27. Connor Bowden took 2-41 in a good all-round team performance
In the Holderness Division 2 Beverley 3rd XI beat Sutton by 5 wickets. Town's bowlers were always on top against Sutton 1st XI at Norwood. Kieran O'Brian (3-31) was supported by the miserly Ed Chappell (2-13) and Owen Parnaby (2-27) as Sutton made 125 for 8 after being 42 for 6 and 89 for 8.
Will Harrison batted through the Town innings to give Beverley a hard-earned win as they scored 126/5.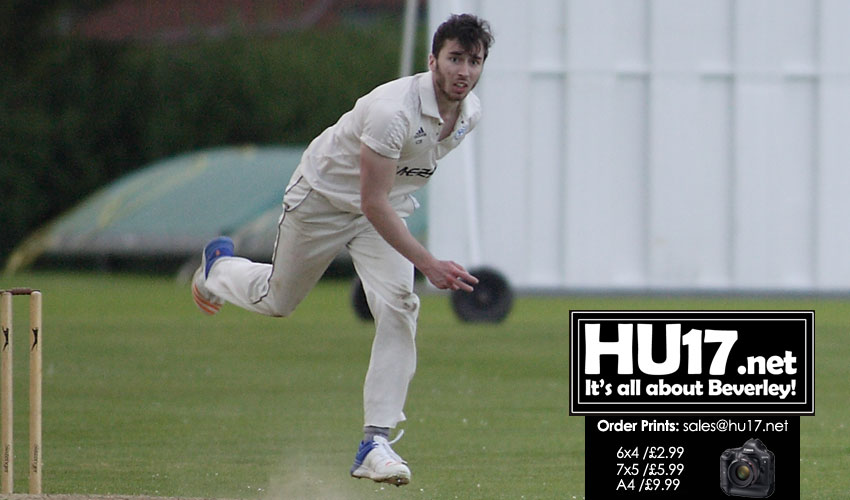 There was also a win in the Holderness Division 4 as Beverley 4th XI beat Middleton & North Dalton 2nd XI by 7 wickets.
A strong 4th XI had a comfortable win with Charlie Bough, five wickets including a hat-trick, reducing the home side to 87 for 9.
Captain Kev Thompson and debutant Jed Foster, who had a good day with bat and ball, saw Town easily home at 89 for 3.
Another win was to come the way of the club in the Holderness Sunday Conference with the newly formed Beverley 5th XI beating Sutton 3rd XI by 6 wickets.
Beverley 5th XI made their bow at Sutton and Captain Rich Simpson gave his youthful bowling attack full rein and they rewarded him with some decent performances.
Matt Bloomfield (3-23), Lew Richardson (3-26), Tom Barnard (2-26) and debutant Tom Smith (1-26) all took wickets.
RJ Thompson (73) and Matt Hudson (26 no) helped Town to maximum points as Sutton's bowling attack made it hard work for them.
Reported by Ray Teal