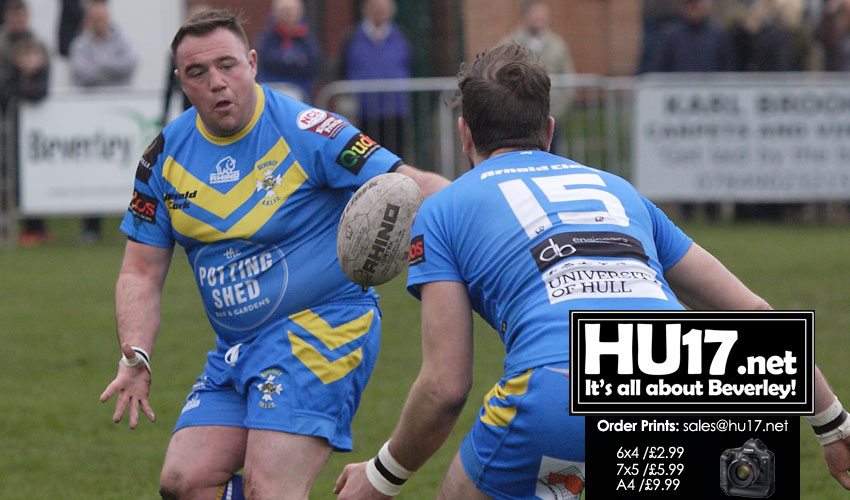 Beverley ARLC will face their biggest test of the season as they host their early title rivals Clock Face Miners in the National Conference League on Saturday.
Beverley, who top the table on points difference, following their blistering start to the season, will be looking to get the edge in game which will see the winner go clear at summit of the table.
With Scott Taylor missing for the game on Saturday, Pat Howdle and Duncan O'Connor will be holding the fort as the Blue & Golds look to send a message of intent to the rest of the league and make it seven from seven.
Selection issues ahead of the game have been made more complicated with a number of players Lewis Straw, Bobby Howdle, Alex Calvert and Lee Stevens will be missing the match due to a team mates 'stag do'.
Whilst there are many natural replacements for the three absentee forwards, replacing stand-off half Lewis Straw is a more interesting problem. The return of Jack Humphries, who is normally a second row , could well be the favourite to step into the breach.
This will be the first time Beverley and Clock Face Miners have faced one another and given the magnitude of the game could prove to be a critical meeting.
Based out of St Helens, Clock Face Miners are a long established club with almost 100 years since they were first formed and are regarded as a sleeping giant of rugby league.
Both Beverley and the Miners have matched each other blow for blow in the championship with Beverley only edging top spot based on their superior points difference due to what has been a blistering start to the season for the Blue & Golds.
TMX Clothing will sponsor the what is the biggest game of the season so far for Beverley and the club are hoping for a good crown to get behind the team for the 2.30PM Kick Off at the Beverley Leisure Centre.