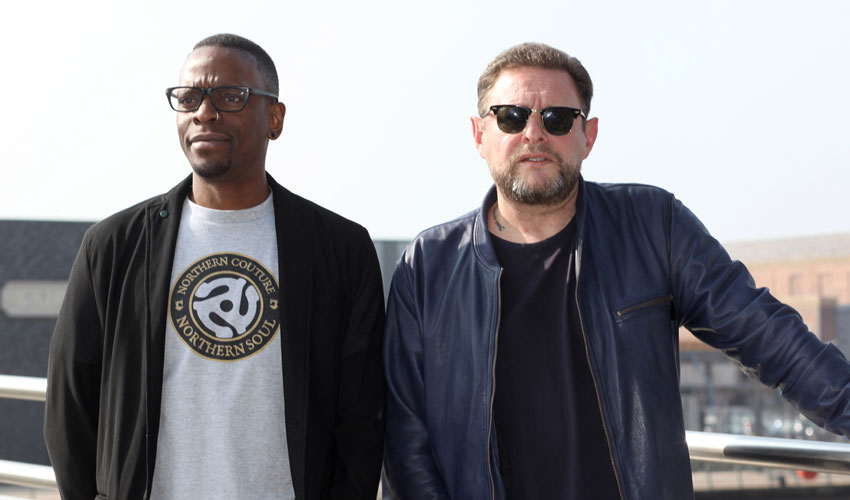 A Mercury Prize-winning singer-songwriter, award-winning hip-hop theatre, and a feast of beastly films, as well as a secret gig, complete Hull UK City of Culture 2017's Back To Ours line-up.
Badly Drawn Boy, Skin and Picture House join Black Grape, Bedtime Stories, Once Upon a Pillow Fight and Drip during the autumn half term holidays for the family festival which takes world class arts and culture to people's doorsteps across the city. Plus, a critically acclaimed character will be making a special guest appearance at the William Gemmell Social Club.
Funded by Arts Council England's Strategic Touring Fund, NHS Hull Clinical Commissioning Group and Spirit of 2012, Back To Ours will once again see Sirius Academy West, Hymers College, Kingswood Academy, Winifred Holtby Academy, North Point Shopping Centre, Archbishop Sentamu Academy and The Freedom Centre open their doors to host music, film, dance, theatre, comedy and story-telling.
Tickets for Badly Drawn Boy, Skin, Picture House and the secret gig will be available to buy from North Point Shopping Centre from 10am on Thursday (21 September). Shoppers will also be able to buy newly released tickets for Black Grape, along with circus theatre Bedtime Stories and Once Upon a Pillow Fight, and musical comedy Drip.
Badly Drawn Boy, whose debut album The Hour of Bewilderbeast beat Coldplay's debut Parachutes to win the Mercury Prize, is coming to The Freedom Centre on Thursday 2 November. His soundtrack to About A Boy, starring Hugh Grant, remains one of his most critically acclaimed and successful albums (certified Gold in the UK) and spawned two singles, Silent Sigh and Something To Talk About. This promises to be an unmissable intimate gig.
Following previews at Latitude and Edinburgh festivals, 201 Dance Company presents Skin at Winifred Holtby Academy on Tuesday 31 October and Wednesday 1 November. Fusing urban and contemporary dance with an original score, Skin is a boy's intimate journey of gender transition to discover a body that feels like home. The cast is led by choreographer Andrea Walker, who has worked with artists such as former Girls Aloud member and Strictly Come Dancing runner-up Kimberley Walsh, in a fast paced, emotionally driven story of family, identity and belonging.
Hull 2017 has teamed up with Hull Independent Cinema to present a beastly trilogy of films: Monsters Inc, Beauty and the Beast (2017) and Rocky Horror Picture Show. The films will be shown at Sirius Academy West on Tuesday 31 October, Winifred Holtby Academy on Thursday 2 November and The Freedom Centre on Saturday 4 November. Film-goers are encouraged to dress up as Monsters Inc will be accompanied by a Monsters Mash; Beauty and the Beast will be accompanied by a Beastly Ball and Rocky Horror Picture Show will be accompanied by a live DJ.
Back To Ours Producer Louise Yates said: "We first launched Back To Ours last year with our debut festival going live this February. The people of Hull bought into the festival from the very start with sell-out shows including The Pigeon Detectives and The Red Shed by Mark Thomas. By our second festival in May the reputation of the festival had grown with more sell-out performances including Tipping Point.
"Demand for our latest festival is even greater with people snapping up the first wave of Black Grape tickets within hours. We don't expect tickets to hang around for long so if you're desperate to bag yourself a pair, your best chance is to come along to North Point on Thursday."
Tickets start from £2.50 for Skin, Picture House, Bedtime Stories, Once Upon a Pillow Fight and Drip. Badly Drawn Boy tickets cost £7.50 and Black Grape tickets are £10.
Any remaining tickets will be released online via www.hull2017.co.uk/backtoours on Friday (22 September) at 10am.