As well as a being hotspot for food and drink, shopping and music, Beverley is also a great place to enjoy some gambling.
We've chosen some of the best nights out in Beverley and surrounding areas for those who enjoy a flutter, as well as a few 'virtual' options so you don't even have to leave town to win some money!
Beverley Racecourse
Beverley has one of the most famous racecourses in Yorkshire, with an established race meet held here since the late 1700s. The course has tight corners and an uphill finish allowing for exciting horse racing and a fully stocked grandstand with bars and restaurant.
Races are held throughout the year, but the Hilary Needler Trophy and the Beverley Bullet Sprint Stakes are some of the bigger days on the race calendar. Don't miss ladies' day in August either, with a day of frivolities and plenty of drinks guaranteed.
Grosvenor Casino, Hull
The Grosvenor is Hull's only licensed casino, offering a huge variety if table games including poker, blackjack and roulette.
There are also some great video machines and slot games, bringing the American casino experience straight to Humberside. Mixed with a night out in Hull or some food and drinks at the on-site bar and restaurant, the Grosvenor is a great way to enjoy some gaming in an exciting, swanky environment.
If you can't be bothered with a big night in Hull however, then Wink Slots might be the perfect remedy for all of the excitement of the casino without the added expenses. With a huge range of games for every budget, Wink allows casino fans to get a piece of the action from without having to leave the house.
Bingo, Hull
A night out at the bingo could just be a new experience for many thrill-seekers and bingo has come a long way from missing balls and a man in a waistcoat shouting at a room full of pensioners.
With massive jackpots and thrilling games for all budgets, the bigger chains now offer an experience similar to a night out, with food, drinks and entertainment all under one roof. There are a few options in Hull, but again the online experience may just win over people in Beverley who don't fancy the trip down the road.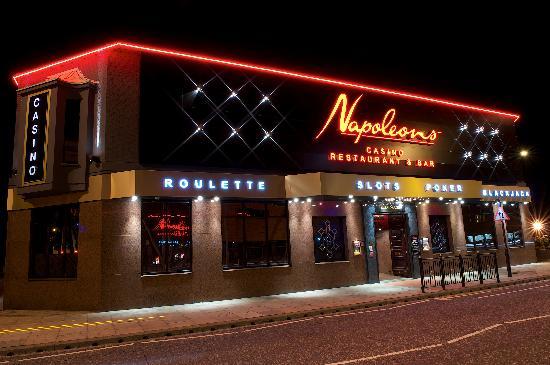 Napoleon's Casino, Hull
If you're looking for a more unique night at the casino and don't fancy the 'chain' atmosphere at the Grosvenor, then Napoleon's is the ultimate entertainment venue.
As well as a fully stocked casino floor and bar area with fruit machines, slots, poker, blackjack, roulette and the latest video gaming machines, there's also a superb restaurant with a great range of main meals and snacks to fuel your night out.
So instead of going to the same old bars or sitting through a boring film, why not try your luck with a bit of gambling. You don't even need to leave Beverley with so many online options either!