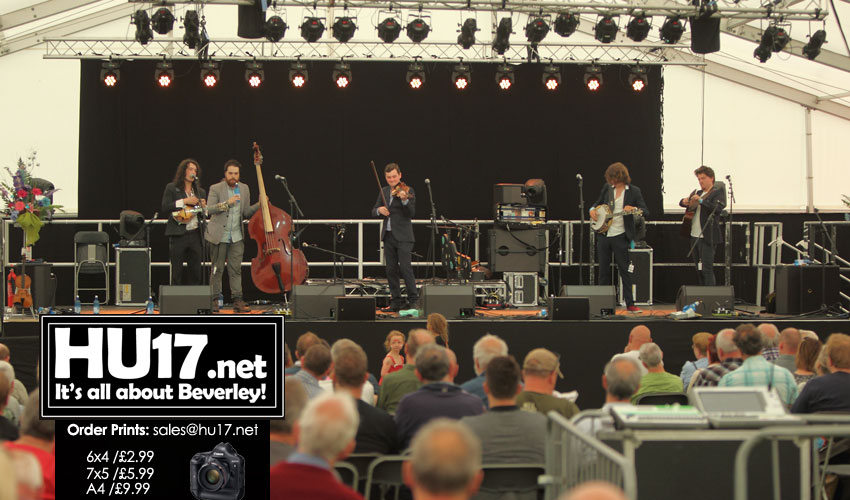 Beverley Folk Festival will get under way this weekend as the town gets ready to host its biggest music event of the year.
Taking place at Beverley Racecourse from Friday 16 June to Sunday the 18 June the Beverley Folk Festival will see top names like Eddi Reader take to the main stage.
The event will also give local talent a chance to perform at a major musical event through the Westwood Sessions giving them vital exposure.
One such Beverley Folk Festival Success Story is Sarah Shiels who will be performing in the Little Big Top on the Sunday.
Key names to appear at this year's Folk Festival include Jon Boden, Lau, False Lights, Martin & Eliza Carthy and Heidi Talbot, who will all be making an appearance.
Offers have been put in place to help encourage people to pop along to the event. Day passes are just £3 while under 12s can access large parts of the event for free.
For the schedule of events that are included in the £3 Festival Village Entry you can get that information by clicking here.
While the Beverley Folk Festival takes place at Beverley Racecourse, the event as always will reach into the town as dancers and entertainers hit the streets.
Beverley Folk Festival, through the Westwood Sessions will also be providing music for The Great Together that takes place on Sunday at Coronation Garden's
Other venues in Beverley will be hosting their 'Fringe' events as musicians from around the UK head to Beverley.
The newly refurbished Tiger Inn are holding a weekend Real Ale Festival as they join with the Sun Inn and Monks Walk for a weekend of live music both day and night.