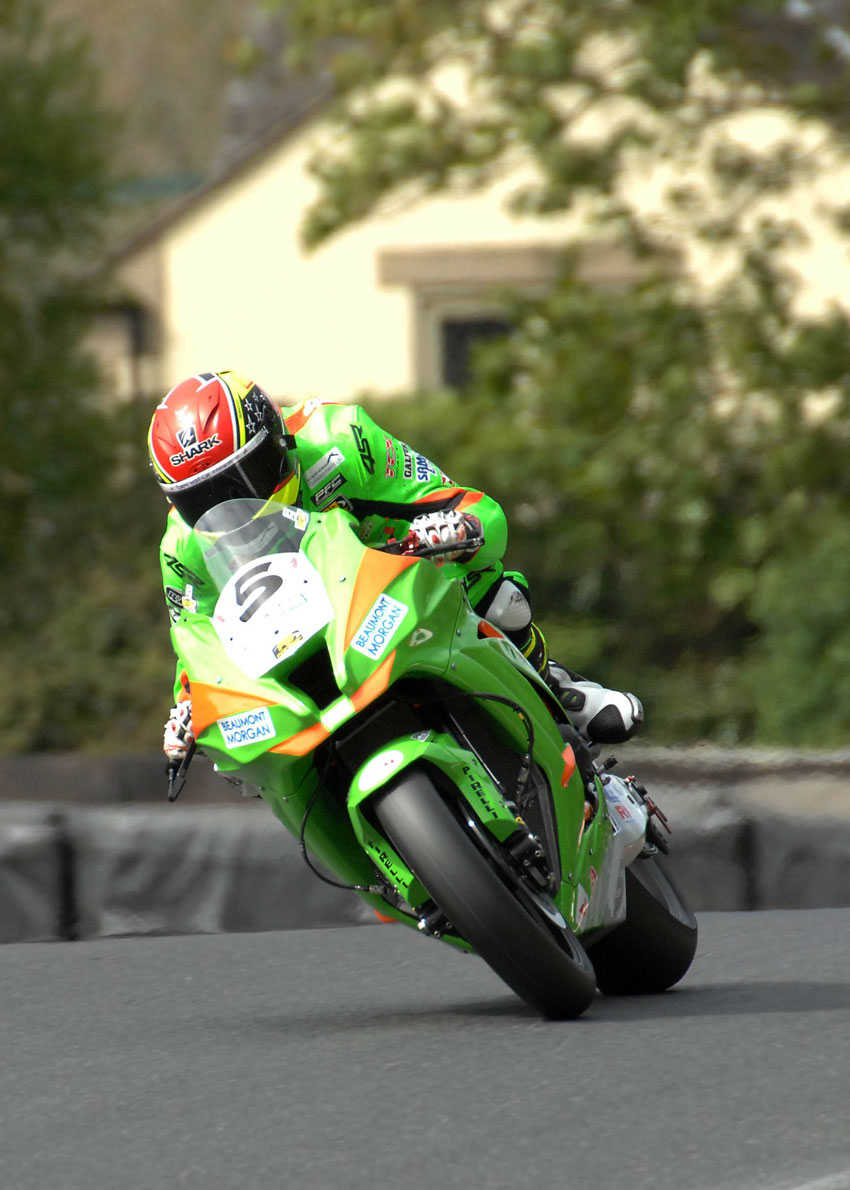 James Westmoreland from Beverley competed in round three of the British Superbike Championship (BSB) on board the Gearlink Kawasaki ZX-10R around the Oulton Park International Circuit in Cheshire.
Starting from twentieth on the grid setting a time of 1min 36.4secs. As the lights went green for the first of the weekends two races 'Westy' had an average start and dropped two places off the start line.
Now running twenty second by the end of the first lap and pushing hard to reclaim lost places.
Lap six saw him make a mistake and end up rejoining in last place. Lap seven saw Bradley Ray crash out, then another on lap eight Sylvain Guintoli retired. Now on lap ten and still in last place he was slowly closing down Aaron Zanotti who he passed on lap eleven followed by Shaun Winfield during lap twelve.
Now in twenty first he caught and passed Martin Jesopp on lap fifteen, moving him back up to twentieth where he started and where he remained until the chequered flag.
Starting from twenty second, decided on times from race one 'Westy' had a better start maintaining position off the line. Now in twenty first after the retirement of Bradley Ray Westmoreland continued to push hard and lap six saw him move up another place as Michael Laverty went into retirement.
Lap ten saw him pass Dan Linfoot who was dropping back through the field after a mistake. During lap thirteen he was going well catching those ahead but soon found himself in sixteen place as Leon Haslam clipped the back wheel of James Ellison who appeared to have suddendly slowed with issues, causing Haslams bike to be launched through the air. Alastair Seeley also exited the race during this lap.
Now in sixteenth place with two laps to go Westmoreland looked to be staying where he was, but a recovering Dan Linfoot had other ideas and pushed 'Westy' down to seventeenth on the penultimate lap.
He will be in action again on 16th June – 18th June at Knockhill in Scotland.
Report & Picture David Holland