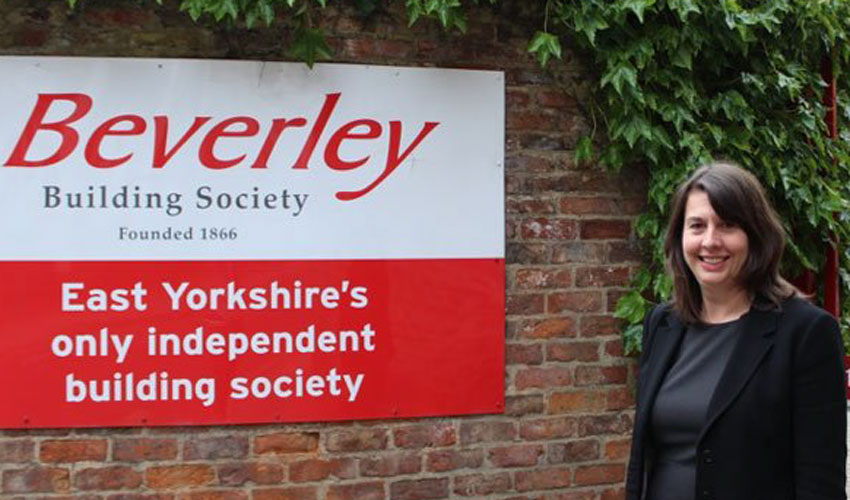 Beverley Building Society have promoted Janet Bedford from her role as finance director to deputy chief executive.
Current CEO Peter Myers will leave the society this month after five successful years at the helm. Last year the Beverley Building Society lent £24.4m recording healthy profits.
Janet will take charge till a new CEO is confirmed by the Beverley Building Society in the summer.
Commenting on her appointment Janet said;
"I am thrilled with the opportunity and enjoy seeing our ideas come to fruition for the benefit of the society, its members and stakeholders."
""Beverley Building Society has always had a good relationship with the local community."
"Our ethos differentiates us from other lenders as we have a commitment to provide a professional and friendly service with flexible, human underwriting capabilities."
"As we are based in the heart of the East Riding, we consider each customer on their own merit."
"The society has grown and changed so much under Peter's leadership it is now in a position to have a broader executive base that will include myself as deputy, Mark Marsden as risk director and the new chief executive."
Beverley Building Society will be holding their AGM later this month with Mr. Myers saying there is plenty of good news for members, he said;
"Profits before tax is £337K – this is the second highest in the last six years and continues to build the society's strong position. Loyal local savers have contributed to a 5pc growth in the Beverley's balance sheet."
"I am thrilled that Janet has taken the opportunity to become deputy, she is a great asset to The Beverley and since her appointment in 2014, has driven a series of improvements around managing net margin, improving internal systems, IT and moving to a paperless office."
Founded in 1866 the Beverley Building Society, a key financial institution in is one of the oldest societies in the UK and has been doing business in Beverley for over 150 years.