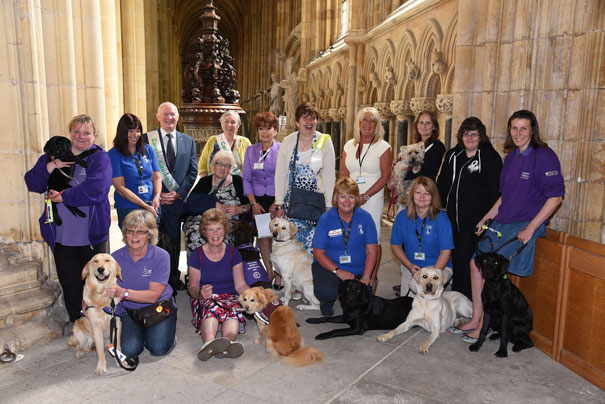 Carers from across the East Riding have descended on Beverley Minster for a service to celebrate the work that they do.
The annual Carers Celebration Service saw civic dignitaries, carers past and present, and those being cared for join together in song and prayer.
The event, which is now into its sixth year, was jointly organised by the East Riding Carers Advisory Group and East Riding Carers Support Group, with the support of the Reverend Jeremy Fletcher who led the service.
Councillor Richard Harrap, the council's portfolio holder for adult and carer services, welcomed everyone and paid tribute to the dedication of carers everywhere.
Addressing those present he said: "I regard the Carers Celebration Service as one of the highlights of the year.
"The Carers Celebration Service is just that, a true celebration of the unwavering dedication and hard work shown day and night by the hundreds of unpaid carers right across the East Riding.
"It gives us the chance to show our appreciation for all that they do and is always an uplifting and truly enjoyable event."
Key addresses, hymns and prayers were interspersed with music, song and dance with performances from the Makara Morris Dancers, Eastern Lights WI Choir, and soloist Neil Griffiths.
The guest speakers this year were representatives from Hearing Dogs for the Deaf, Guide Dogs, Dogs for Good, and Canine Partners supported by their assistance dogs.
Elaine Peirce, chair of the Carers Advisory Group East Riding, said: "The Carers Celebration Service at Beverley Minster was a truly joyful occasion.
"It was a privilege to meet so many of our carers and to be able to come together in celebration of the constant care they give their loved ones.
"Learning about the important role support dogs play in caring, and to hear the stories of how having a support dog has changed the lives of their owners, added a new dimension to our concept of caring; the dogs were extremely well behaved.
"I would like to thank everyone who worked so hard to organise the Celebration Service."