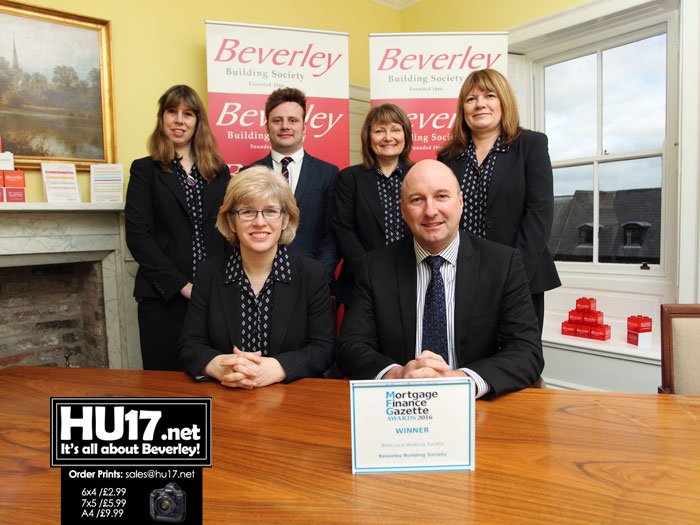 Beverley Building Society has been named as the 'Best Local Building Society 2016' by the Mortgage Finance Gazette.
The award is assessed on a statistical analysis, with focus on mortgage and savings products being consistently competitive within the market, as well as a reflection on its service to meet consumer and market demands.
Beverley Building Society's Chief Executive Peter Myers said:
"Receiving a national award demonstrates a great achievement by the team at the Society, as well as reflecting upon its strong independent mutuality, with a product range that offers straightforward, value for money, easy to understand products, which are supported by an unrivalled level of personal service."
Head of Lending Graham Carter and Marketing Manager Ed Davies travelled to London to collect the national award.
On receiving the award Graham Carter added:
"The Society continues to differentiate itself from other lenders with a commitment to providing professional and friendly service to all our customers, and our flexible underwriting capabilities, no credit scoring in assessing mortgage applications, means that each customer is considered on their own merits."
Whilst Beverley Building Society primarily serves the East Riding of Yorkshire, the Society's mortgage and savings products are available nationally.
Next year will see Beverley Building Society celebrate its 150th Anniversary.
The Society say they are immensely proud that its services have been recognised nationally as every effort is made to ensure that products reflect its founding core principles and future vision, as well as continuing to meet local and national demand.