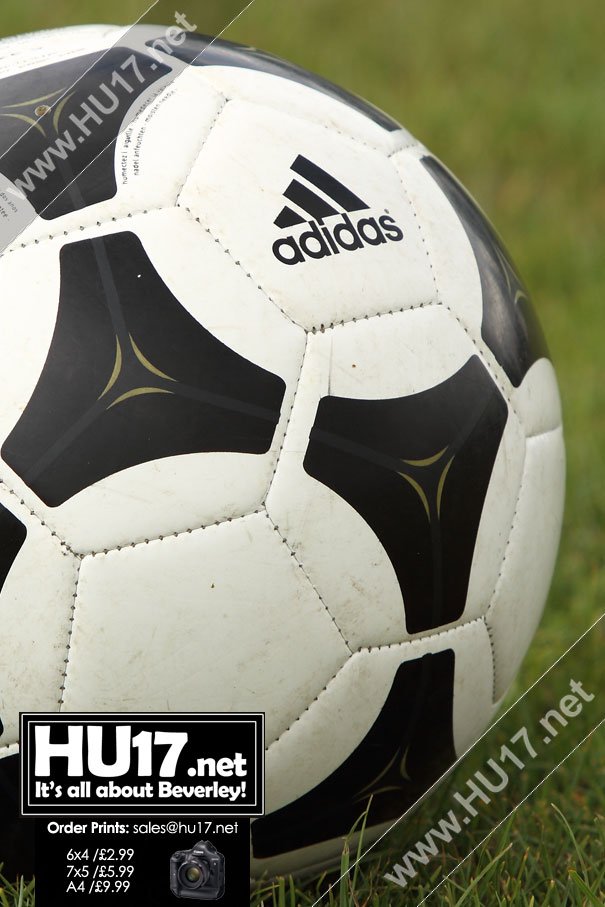 A new look Beverley Town Academy side opened the season with a convincing victory at Andrew Marvel School. Town got off to a good start, creating chances early on, Jake McMullen causing problems down the left flank.
It was McMullen who opened the scoring, after a break down the wing, the ball was crossed to the back post and Mcmullen spectacularly volleyed into the roof of the net.  This gave the young Town side confidence, and whilst East Yorkshire Athletic created one or two opportunities, keeper Alex Curtis was never troubled.
As Town took control new signing Ryan Fitzgerald made his mark, two well taken goals on the break meant Town went in 3-0 up at half time.
The second half carried on in the same vain.  Fitzgerald added two further goals, taking his tally to 4 in the game in what was an excellent debut.  Skipper Mike Martin deservedly bagged 2 goals from the penalty spot, and another debutant 16 year old Mike Bawn opened his account with a well taken goal.
East Yorkshire Athletic added a consolation goal from the penalty spot when Town failed to deal with a corner and handball was awarded after a scramble in the box.  Town saw the game through to the end with no further action, and manager Rich Jagger was pleased with first game of the season, he said;
"The whole squad did really well.  We have a young side who's average age is 18, but they showed a lot of quality today."
"It will be a long season and we are definitely not getting carried away, but signs are promising and we are confident for the season ahead"
Beverley Town face AFC Orchard at Leconfield on Saturday in their 2pm kick off.
East Yorkshire Athletic 1-8 Beverley Town Academy