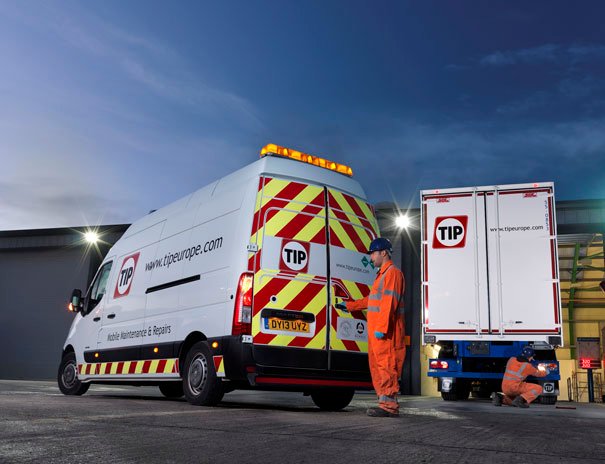 As part of ambitious expansion plans developed since the company was acquired by its owners Chinese conglomerate HNA Group, leading trailer company TIP Trailer Services UK has relocated its existing Leeds branch to a brand-new facility located adjacent to the M62/A1 intersection at Knottingley in Yorkshire.
Sharing this extensive site with sister company TIP Tankers Ltd, TIP Trailer Services has built a brand-new regional branch on this site, offering its customers full trailer rental facilities as well as providing comprehensive trailer and vehicle maintenance services.
The TIP Trailer Services branch at Knottingley covers 3 acres in size and according to TIP's Commercial Director Mike Furnival said;
"By moving our previous city centre Leeds branch out to Knottingley, this has provided our customers with a much enhanced local branch facility that is superbly located for easy truck and trailer access to and from the motorway network."
"Our sister company TIP Tankers was already based at this location, and there was more than sufficient additional space within the existing site to incorporate a fully comprehensive trailer branch facility."
With an investment approaching £1m, TIP Trailer Services' Knottingley branch has one MOT lane for all HGV vehicle types and three workshop lanes. At the moment, TIP operates its MOT lane for 4 days during the week but this is to rise to 5 days from early March.
Their workshop facility is also supported by a fleet of mobile service units (MSU's) and the number of MSU's operating from Knottingley is likely to increase soon as the company plans to increase its current national mobile service unit fleet later this year.