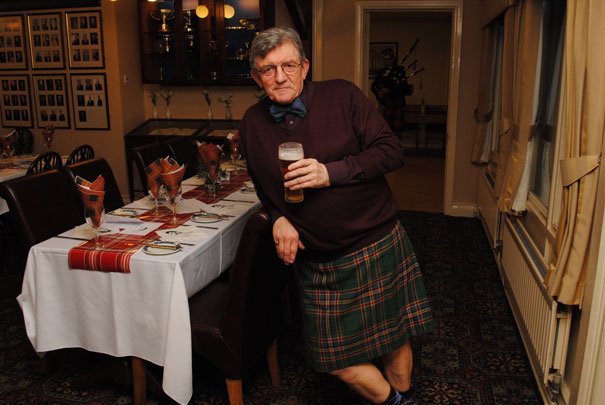 Kilts, haggis and bagpipes were the order of the evening when Beverley Golf Club hosted a special Burns Night to raise money for the Overseas Plastic Surgery Appeal (OPSA).
The event was attended by Nick Hart, chairman of the OPSA, who also piped in guests at the start of the evening.
Men's Captain Nick May welcomed the guests, and golf club member Brian Shaw (pictured) explained the purpose of Burns Night and 'addressed the haggis' with the traditional Selkirk Grace.
The evening raised over £200 for the OPSA, which funds operations on adults and children overseas with cleft palates. Mr Hart is among those who regularly fly out to perform these operations.
Members enjoyed an authentic meal of haggis, neaps and tatties, expertly prepared by golf club catering manager Ben Healey, while Mr Shaw's recital of Tam O'Shanter helped give the event an authentic Burns Night feel.