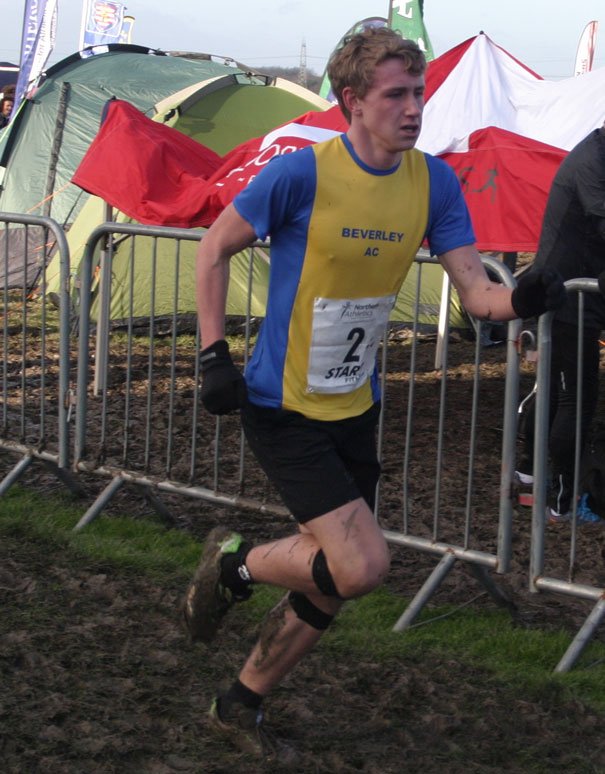 Almost three thousand runners took part in the 2015 Northern Cross-Country Championships at Pontefract Racecourse last Saturday.
The event attracted the best XC runners in the North of England, among them a small contingent from Beverley Junior Athletic Club.
The course was all on grass and although it was a cold and dry day some parts of the course were still very wet with lots of surface water and plenty of ankle deep muddy sections to test the stamina of the young athletes.
There were some championship debuts for the club's Under-13 athletes. In the under-13 boys' race, Aidan Glover led the boys across the line in 158th place. Guy Harbidge ran consistently finishing in 187th position. Both boys said they were pleased with their performance against such strong competition.
In the under-13 girls' race Isabella Horrocks ran well finishing in 150th place in a very competitive field. Emily Peacock crossed the line in 195th position. Unfortunately Beverley could not field a full team in the Under-13 competition but all ran skillfully and gained valuable experience on a challenging course.
The under-15 boys' team ran 1 large lap to cover the 4 km distance and finished in 22nd place. Oliver Douglas was the first Beverley runner to finish. He had a great run with no fear of the more experienced runners. He completed the course in 16:38 in 132nd position, Jacob Chastney, Jonathan Dennison and Taylor Arnott made up the team finishing in 135th, 152nd and 159th place respectively.
In the under-15 girls' race Beverley fielded 5 runners. Becky Briggs was the first of them to finish the 4 km course in a very impressive 16:50 in 31st place out of 151 runners. Laura Duncan displayed her improving performance in 70th place. Morgan Dennis, Chloe Broadbent and Jordan Peacock made up the team finishing in 106th 147th and 150th place respectively.
In the under-17 men's 6.2km race Edward Prew was the sole runner representing Beverley in a strong field of 120 runners. Not daunted by the task ahead of him he finished in a commendable time of 26:32.
The under -17 women ran 2 laps to cover the 5 km distance. Eleanor Boyd was the first Beverley runner to complete the course in 22:59 in 88th place. Francesca Brittain and Dayna Arnott put in valiant performances crossing the line in 96th and 97th position.
Overall the day was a great opportunity to gauge performance and sample the brilliant atmosphere of a top national event.
Beverley Athletic Club finishing times:
Under-17 men 6.2 km
Edward Prew 26:32.
Under-17 women 5km
Eleanor Boyd 22:59; Francesca Brittain 26:19; Dayna Arnott 29:30.
Under-15 boys 4 km
Oliver Douglas 16:38; Jacob Chastney16:42; Jonathan Dennison 17:19; Taylor Arnott 17:58.
Under-15 girls 4 km
Beck Briggs 16:50; Laura Duncan 17:46 Morgan Dennis 18:46; Chloe Broadbent 21:51; Jordan Peacock 23:00.
Under-13 boys 3.1 km
Aidan Glover 13:27; Guy Harbidge 15:20
Under-13 girls 3.1 km
Isabella Horrocks 14:10; Emily Peacock 17:22.
Report & Photos by Alan Glover