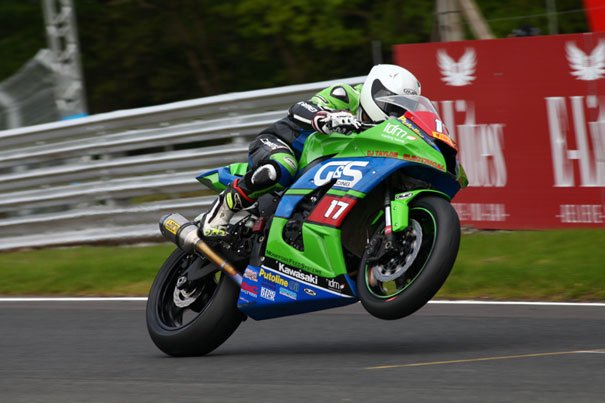 After spending the last two years with G&S Racing Kawasaki the 23 year old rider feels he has the structure in place to go it alone and intends to campaign a fourth year in the National Superstock 1000 series which is run as a support class to the high profile British Superbike championship and takes place at major race circuits in the UK.
He explained the reasoning behind this decision:
"I have had two good years within a team but I really would prefer to be my own boss. Things went really well for me last year and I was finishing my races well within a point scoring position, my best result of the year being a strong fifth at Knockhill. I believe I am capable of consistently running within the leading group and am looking forward to getting my season underway."
"The only problem I have is a lack of sponsorship to help with the cost of tyres and running costs and I would ask if any local business would be in a position to help me."
"Any help, whether it be large or small would make a huge difference to my race budget and all sponsors would have their name or business advertised on the bike and a mention in my press releases which are published in the local paper after each round of the championship."
"I will also make complimentary tickets available to sponsors for a race meeting during the year."
For more information please contact Dominic on tel: 07813116037 or email domusherracing@live.com where he will be able to explain details of sponsorship in greater detail.