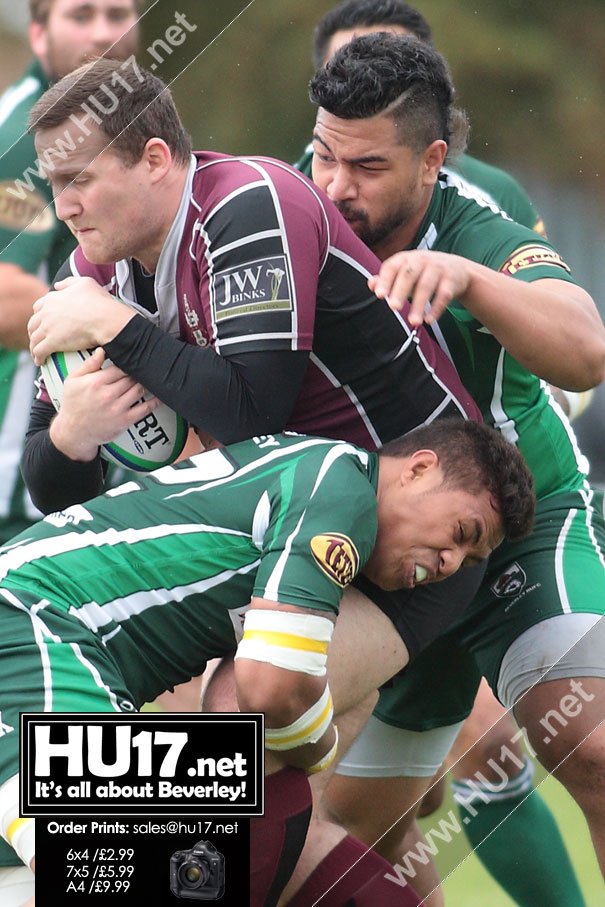 Beverley return to Beaver park with their first home game after the festive break short on confidence after the mauling they received at Burnage with possibly the clubs biggest loss in its history.
Beverley named a young side for the fixture but one that could more than hold their own against a team sitting a few places above them in the league table but it was not to be. Burnage put the Beavers to the sword with some excellent inter play between forwards and backs scoring 15 tries altogether.
Things don't get much easier for Beverley with Sheffield Tigers arriving this week and are one of the form teams looking to bounce back up after being relegated last season from National North Two.
Director of Rugby, Junior Tupai commented:
"Saturday was pretty much the lowest of the lows for us as a squad and no doubt for the club in general. We can't use the festive break as an excuse as Burnage had to cope with it as well."
"We lacked intensity and intent more than anything. We spoke about things after the game about the willingness to commit more to each other throughout the week in trainings and preparing ourselves right and that was certainly a wake up call."
"Of all the highs and lows you can experience in rugby that if winning North East Two a few seasons ago was one of my highlights then this is up there as the lowest of my career."
Beverley's previous result against Sheffield Tigers was a 43-7 loss where Beverley had conceded 5 first half tries but slowly got themselves into the game in the second half. The Tigers play a quick offloading game with backs and forwards complimenting each other well and will pose a similar threat to Burnage.
Tupai continued:
"It's obvious that we've got a bit to work on this week. Defence is key for us not only from the Burnage game but also from the last time we played Sheffield, they offloaded well."
"The rest for us is getting the mental side of things right. That's down to the players really. The week is going to come round pretty fast and that will give a chance to rectify things from the last game and we should be excited about that opportunity to be able to fix things."
"We'll have some key players back and that makes a difference so I'm hoping those players coming in see that hurt and can channel it into a performance this week."
Beverley could welcome back a number of players this week, with the likes of Matty Adams and Joe Fell returning from injury.
Sam Atiola, Richard Bussey and Alex McPeake return after holidays abroad and Mark Harling will return after attending a wedding. Stu Nel is still not match fit and may require another week but his return is imminent.
Beverley will select from: A Ogilvie, M Shaw, K Renwick, J Fell, A McPeake, M Adams, R Powell, L Starbuck, D Brant, J Bunn, D Hodgson, I Archibald, P Duboulay, I Morrison, R Bussey, S Atiola, M Harling, A Smith, P Wood, J Marrin