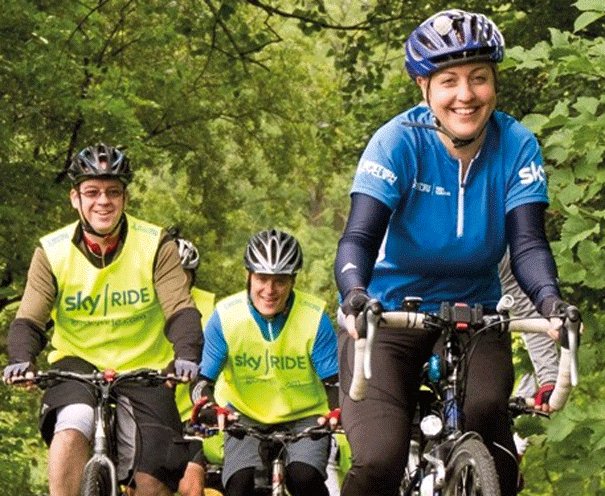 This summer is about cycling, as the Tour De France came back to Uk Soil in July, but it doesn't stop there. There is still time to sign up to free Sky Ride Local bike ride this summer.
British Cycling have discovered the very best routes, trained up ride leaders to guide and support you, and picked some great places to visit around the East Riding. With three different levels, there is something for everyone – whether you are building your confidence or looking to stretch your legs on a cycling challenge.
Sky Ride Local has already been successful in the East Riding this summer, with places being filled weekly on each ride. There have already been 12 rides that have taken place in the East Riding, all have been popular.
Visit goskyride.com to find a ride near you and to book your free place.
Upcoming rides in the Beverley area include:

3 August, 10am – 'The B to B Ride – Beverley to Brandesburton', Beverley Leisure Complex, Steady (18 miles)
31 August, 2pm – 'The B to B Ride – Beverley to Brandesburton', Beverley Leisure Complex, Steady (18 miles)
7 September, 2pm – 'Hudson Way Taster', Thurlow Avenue, Beverley, Steady (7 miles)
21 September, 10am – 'Beverley North Dalton', Longcroft School, Beverley,Challenging (31 miles)