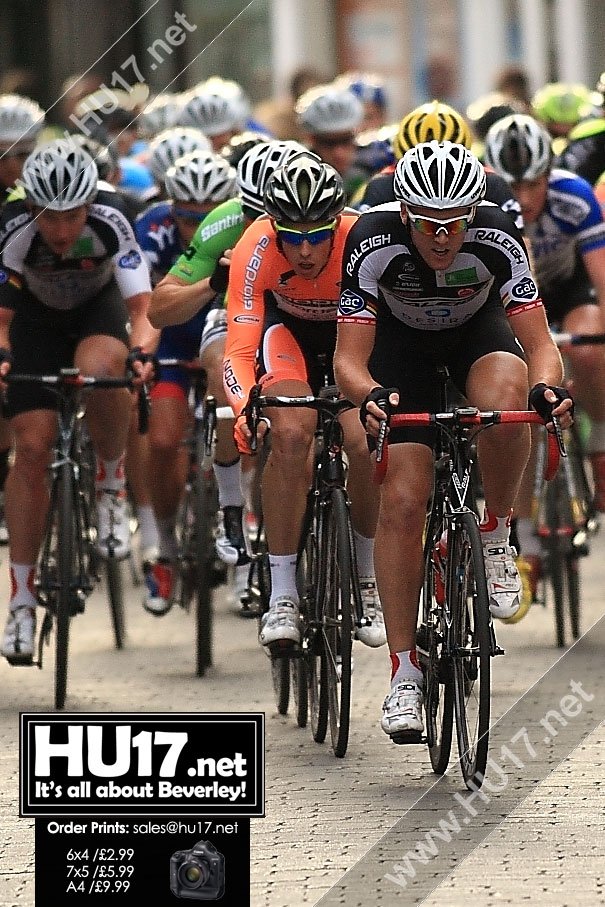 As the region continues to gear up for the Tour de France, East Riding of Yorkshire Council is reminding residents that Beverley will again be hosting some of the country's top riders, in July, as they take part in the hugely popular Elite Men's Circuit Race, sponsored by the council.
Last year is was Jonathan Mould that raced to victory on the cobbles in Beverley in front of hundreds of people who lined the streets to enjoy and cracking night of high speed action around the historic town centre.
The event, organised by East Yorkshire Events and the Hull Thursday Road Club, will get under-way from 6pm on Friday, 18 July, with the Elite Series Circuit Race, which will be held in the town centre for the ninth year running.
Andy Cawley, race organiser, said: "This is a great example of voluntary groups, East Riding of Yorkshire Council, Beverley Town Council, East Yorkshire Events, Humberside Police, Beverley Building Society  and numerous local sponsors working together to deliver a top-class sporting spectacle."
There will also be two support events: the Keith Jordan Memorial support race for local riders, and for the first time, there will be a ladies race, this is to cater for the increased demand for women's cycling events.
The weekend attracts thousands of spectators and is estimated to bring more than £500,000 to the local economy. The main event will be covered by Sky Sports TV.
Interest in this year's event is anticipated to be high and will come very soon after the Grand Depart of the 2014 Tour De France, which will start in Leeds on 5 July.
Councillor Jane Evison, cabinet portfolio holder for economy, investment and inequalities, said: "Yorkshire has a real passion for cycling and coming so soon after the Grand Depart, we are expecting a great turnout in Beverley.
"We are extremely pleased that the town will again host this popular race, which shows this authority's commitment to hosting top-class, national events within East Yorkshire."