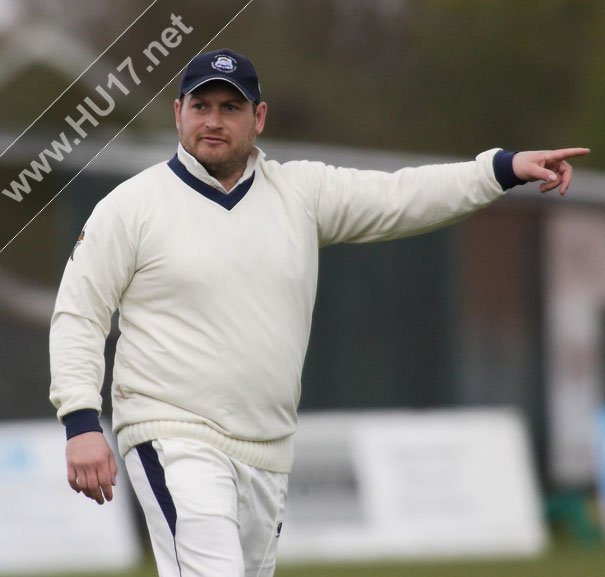 Jonathan Fisher has gone for experience over youth with his initial selection as Beverley Town Cricket Club first team captain.
Beverley face two tricky games in two days, they play Sewerby on Saturday and then Doncaster CC in the National Cup on Sunday.
Preparation has not been ideal for Beverley. They were beaten in their final warm up match and poor weather affected their last training session before the weekend double header.
Speaking ahead of the game to HU17.net Fisher said;
"Nets were not great. The weather impacted on the session so not really ideal ahead of two massive games this weekend."
"The sides that we will put out will feature many of the more experienced players from the club as we aim to get off to a good start."
Although Beverley have not brought in any new players, they do welcome back pace bowler Alex Morrell adding even more bowling power to the Beverley attack.
Fisher said;
"The wicket will be green and favour the bowlers. We have a strong line-up of bowlers who can take wickets, and all handle a bat."
Bowler Matthew Mudd proved his worth last season with the bat with strong performances opening in the now discontinued Newland League.
Sewereby will be no easy task. The winter has seen the club invest money and bring in some new players. Fisher is hopeful a more experienced side can use that experience get a result.
On Sunday, Fisher will make one change to the team calling up the home-grown youngster Greg Whyley. Whyley has shown great promise, and his appearance in National Cup game will give the skipper a chance to get a close look at him, Fisher said;
"I have every confidence in Whyley. This is a great opportunity for a young cricketer who has come up through the ranks at the club. Playing a competitive game against a side that plays at a higher level will be a real test for him while letting me assess him as a player."
Fisher is also hoping more people will come down, get behind the team and enjoy the cricket, he said;
"Support new and old is always welcome. It is a very family orientated here at Norwood, the bar will also be open during the games."
Beverley Town CC IX to face Sewerby – Saturday from 12.30
Jonathan Fisher (capt), Anthony Spence, Faisal Abid, Olly Grantham, Iain Gillyon, Alan Acklam, Alex Morrell, Matthew Mudd, Jamie Roe, Tom Haytack, Andrew Burton
Beverley Town CC IX to face Doncaster – Sunday from 13.00
Jonathan Fisher (capt), Anthony Spence, Faisal Abid, Olly Grantham, Greg Whyley, Alan Acklam, Alex Morrell, Matthew Mudd, Jamie Roe, Tom Haytack, Andrew Burton