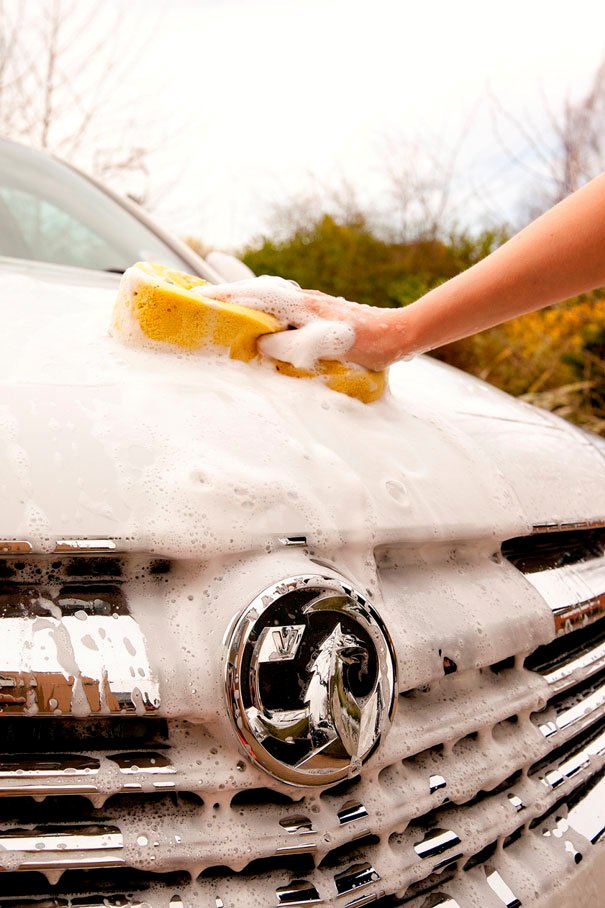 Local retailer, Evans Halshaw in Beverley, is inviting the community to spring clean their car routine, after a survey by Vauxhall reveals that many people would clean their car more regularly if they had a nicer model.
The retailer on Swinemoor Lane is sharing the findings of Vauxhall's 'Clean and Proud' campaign in a bid to encourage locals to ditch the dirt and take pride in their vehicle's appearance, both inside and out.
Aron Brown, Dealer Principal at Evans Halshaw, explains: "With spring now upon us, there's never been a better time to clean up our act. For some, this might include getting a new car.
"As such, we are inviting drivers to test drive a new Vauxhall vehicle. Whether people are looking for a new set of wheels for the family, an SUV for their sporty lifestyle or a chic city-car for two, we are confident that we have a model to suit everyone."
The data also revealed that men are most proud of their car's exterior appearance and are more likely to take as much pride in their car's appearance as their own.
Keep cabins tidy
When it comes to keeping the interior of cars tidy, the survey by the proud British manufacturer identified that almost a third of drivers in the region make the mess in their cars.
Over a quarter of owners in Yorkshire and the Humber admit to leaving clothing in their car and almost a fifth let toys to clog up their vehicle's less-than-tidy interior. Over a quarter allows rubbish such as drink containers to build up in their car, alongside sweet wrappers (37%) and used tissues (22%).
The research also reveals that the top three items found in motorists' models in the area are CDs, sunglasses and coins, closely followed by old receipts and scraps of paper.
A proud line-up
Customers can book a test drive in a wide range of Vauxhall vehicles at Evans Halshaw, from the urban-chic ADAM to the spacious soft-top Cascada and capable Mokka SUV.
Those who buy a brand new Vauxhall car from the retailer could also take advantage of the manufacturer's innovative zero per cent APR Flexible Finance Scheme. With a deposit from as little as zero and payment terms that can vary between 24 and 60 months, new car buyers can tailor their finance package to suit their monthly budget.
In addition, all new Vauxhall cars come with an industry-leading warranty that could last a lifetime, offering peace of mind after initial purchase. Available to the first owner of all new Vauxhall cars, the warranty is valid for the lifetime of the vehicle up to a maximum of 100,000 miles.
To discover more about Vauxhall's vehicle line-up and to book a test drive, please visit Evans Halshaw at Swinemoor Lane, Beverley.