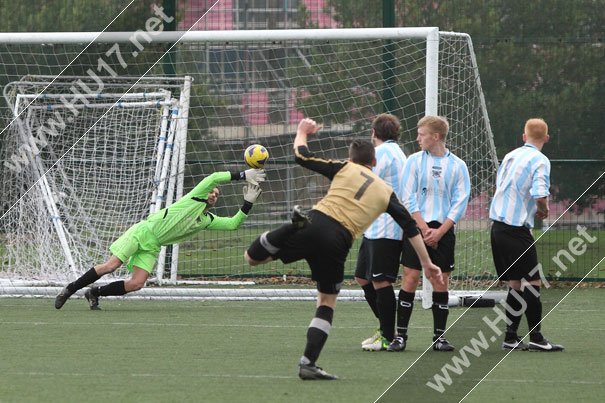 The Lord Nelson won the bragging rights this weekend as they went head to head with Molescroft Rangers in the East Riding County League.
Ahead of the game Rangers boss James Healey was aware this game would be a massive test for his side and was dealt a real blow when skipper Mike Nicholson pulled out of the game.
Nicholson absence left what Healey described and a massive gap in the centre of the park, Nicholson was unable to play as he is due to move home, next week!
Healey said;
"Mike not playing cost us today, without him we were giving away too many free kicks, had he not been installing his Sky TV then I think we would have got all three points."
Rangers were certainly a good match for the Nelson, they took the lead thanks a stunning free kick from Ryan Nicholls who unleashed a thunder bolt from 25 yards.
At this point Rangers looked the better of the two sides till they came unstuck allowing the Lord Nelson to get back into the match with goals from  Joss Gilligan and new signing Joe Green.
Healey added;
"I think a fair result would have been a draw, we were very unlucky today not come away with something, we were certainly on top for large portions of the game."
Lord Nelson manager Terry Jackson was more bullish in his post match talk, when asked about the match he told HU17.net;
"It was a bit of a scrappy game but the class shone through to get the victory."
The three points mean the Lord Nelson are now top of the East Riding County League, Rangers have slipped down to fourth place but are level on points.
Next weekend both sides have games as do Beverley Town Academy, should they all win it would see Beverley sides occupy first, second and third in the table.
Final Score: The Lord Nelson 2 Molescroft Rangers 1