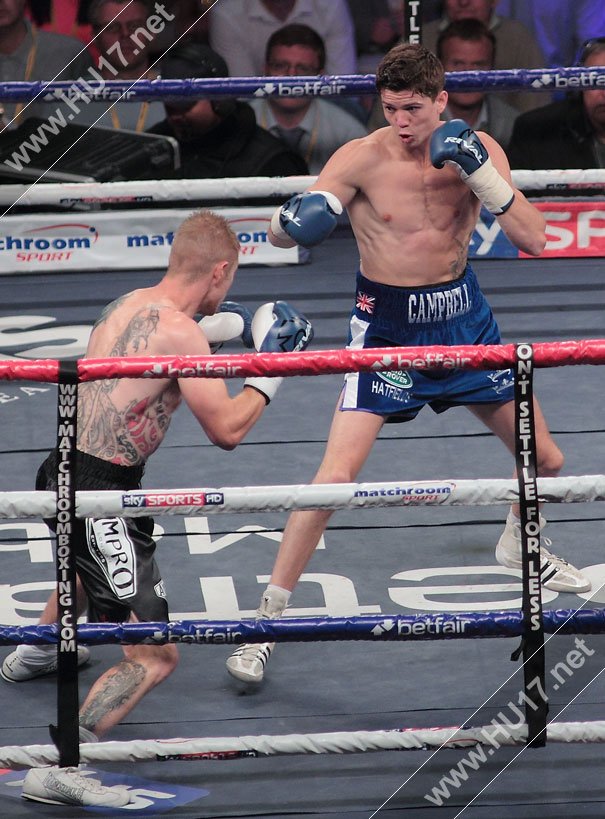 Luke Campbell came through his professional début with easy win over Andy Harris.
Campbell who was greeted by an army of expectant fans at the MS3 Craven Park needed just 80 seconds to announce his arrival on the professional stage.
Harris came out and tried to hit Campbell though was unable to land a punch before the Olympic Gold Medallist unleashed a string of punches battering Harris into submission.
Granted this may not have been to the tougher test for Campbell but what we did see was small glimpse of the sheer speed of his hands.
Fight promoter Eddie Hearn said after the fight that fans can expect to see a lot more of Campbell over the coming months as he continues to build his professional career.
Eddie Hearn told Sky Sports;
"This is the start of a very special journey, he's not just a great fighter but a perfect ambassador for the sport,"
"He'll be back on September 7th in Glasgow, and he's going to be boxing all around the country, at least once a month for the next year."