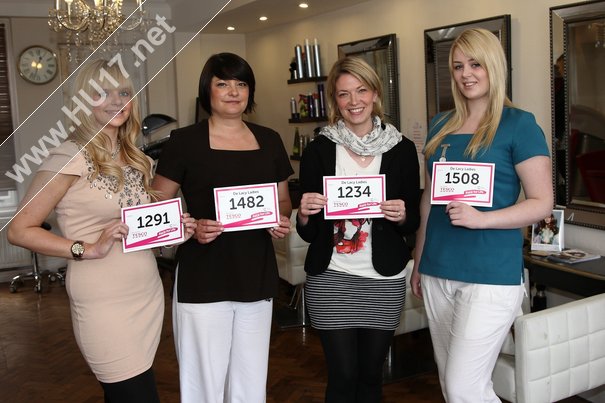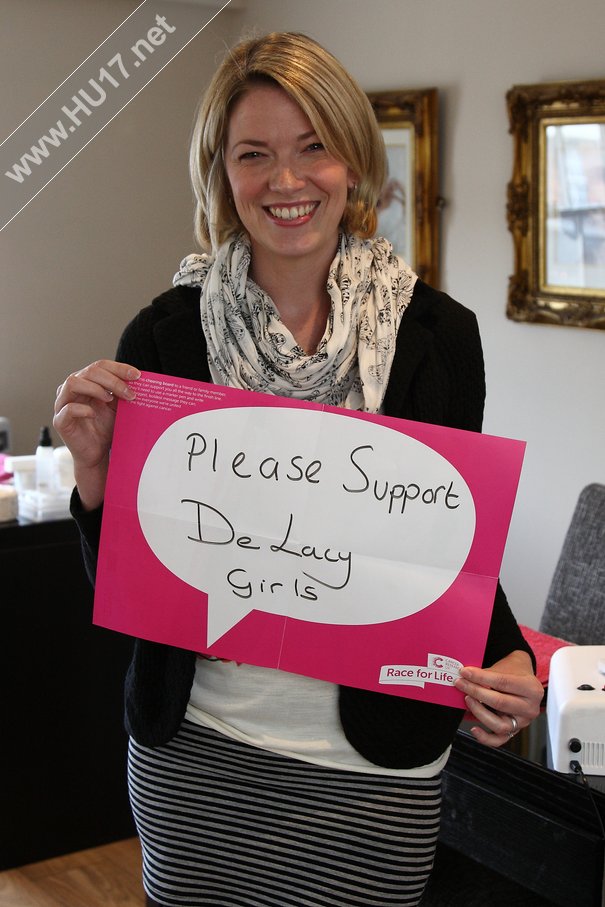 De Lacy Salon will be joining together to run the Race for Life Hull taking place in Queens Gardens on Sunday 7th July 2013. Wearing the usual display of pink, they will be running the 5k charity event to raise money for the Cancer charity.
Kerris Lacy said;
"The salon has been effected by cancer with the loss of family members throughout the team so we felt it was a good way to support each other and also feel like we are doing something to help the fight against cancer."
"We all know someone who has been effected by cancer so we are doing it for those who we have lost and also the ones who have made it through. We can all name at least one person so we all need to fight back!"
The team are hoping to raise £500 through the Just Giving page and also through events in the salon. They will be donating £1 with every in salon conditioning hair treatment done throughout June as well as home bake sales up until the event.
Kerris added;
"We want to do as much as as we can to hit our target of £500 and hope we can have a lot of fun too. We have some amazing clients who always support our events."
To keep up to date with the teams events join De Lacy Spa on Facebook or join the mailing list at www.delacyspa.co.uk
If you would like to donate please text LACY95 £2 (or as much as you can afford) to 70070