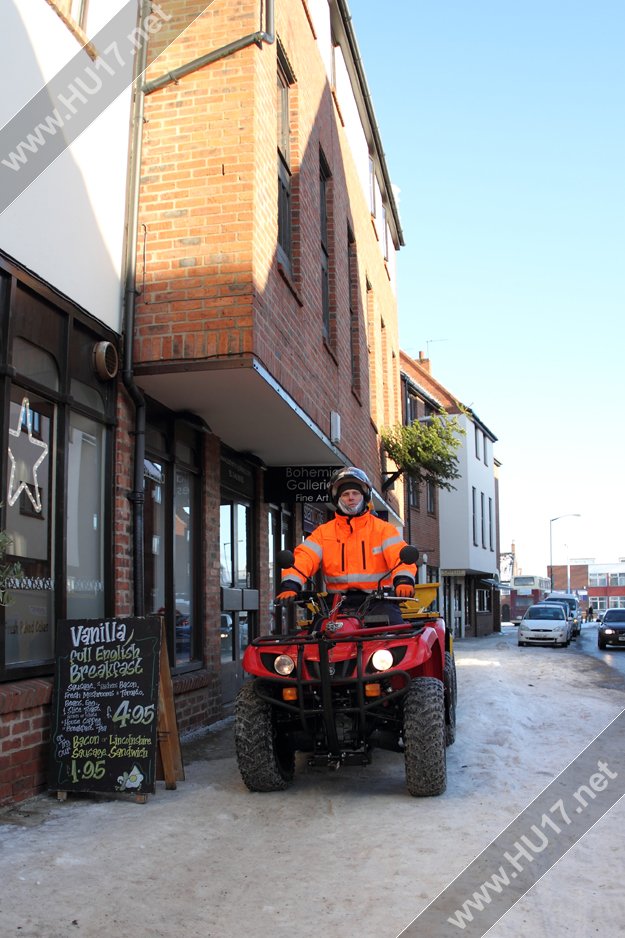 East Riding of Yorkshire Council would like to assure residents, motorists and the travelling public that the authority's salt barns are full and the winter service team is ready to act in accordance with the council's winter weather plan.
Recent media reports have suggested, incorrectly so, that the council has inadequate salt stocks and is unprepared for winter. This is not the case.
The council's salt barns, located in strategic locations throughout the East Riding are full and have been since late summer in anticipation of inclement weather. Vehicles and equipment have been tested so that any problems identified were fixed and staff have also undergone their annual training.
The East Riding has born the brunt of much of the severe winter weather over recent years and the council has responded robustly to keep the main precautionary network, the lifeline of the East Riding, open.
The council is responsible for the upkeep of nearly 3,500km of highway and has extensive salting routes covering up to 50 per cent of these roads, as well as treating a number of footpaths in the busiest urban areas.
There are over 900 salt bins in the East Riding and the council also drops salt piles off at key locations, such as at the bottom of hills, to assist residents.
The council has also run a highly successful parish and town council grants scheme, helping local communities to establish their own winter weather plans, purchase salt provision and hire in equipment to clear snow.
John Skidmore, head of streetscene services at East Riding of Yorkshire Council, said: "The council has been preparing for winter for many months. Our salt barns are full and we have orders in place with suppliers to replenish these as and when they are used.
"The council's gritters have already been out in the past two weeks, salting a number of routes due to road temperatures dropping below freezing, and will continue to go out when required.
"Our winter service team is monitoring weather conditions on a daily basis and will act in accordance with our winter weather plan.
"The council takes its winter maintenance duties very seriously and will do all it can to keep the highways and footways of the East Riding open and accessible to pedestrians and motorists.
"If we have a harsh winter, any additional salt stocks required will be purchased through the authority's contingency budgets as we have done in previous years."