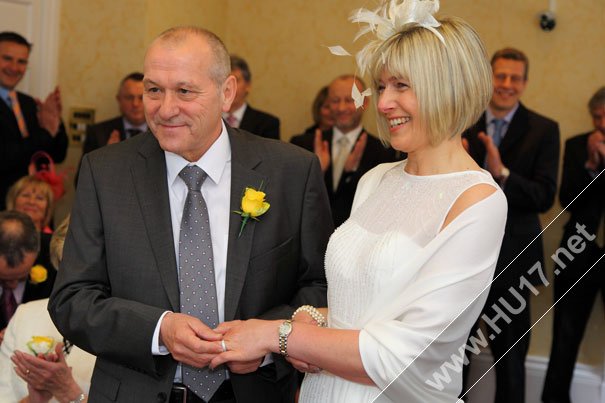 Roger Ricketts finally made an honest woman of his long term partner Sally as they got married in Beverley.
A die-hard Manchester United fan, Roger described himself as a 'bit of a player' in his younger days but that all changed when spotted a lady through a window.
Mesmerised by the long blonde haired Sally, he kept going past the window, often going out of his way to pass the building society where she used to work, in the hope he would catch a sneaky glance of her.
Now some 21 years on, the couple from North Bar Without have made it official by tying the knot and there were plenty of well-wishers there to mark the occasion.
After a service at Beverley Register Office, the couple was whisked away to Cerutti for a meal and speeches before continuing their celebrations long into the night at Lucia Wine Bar & Grill.