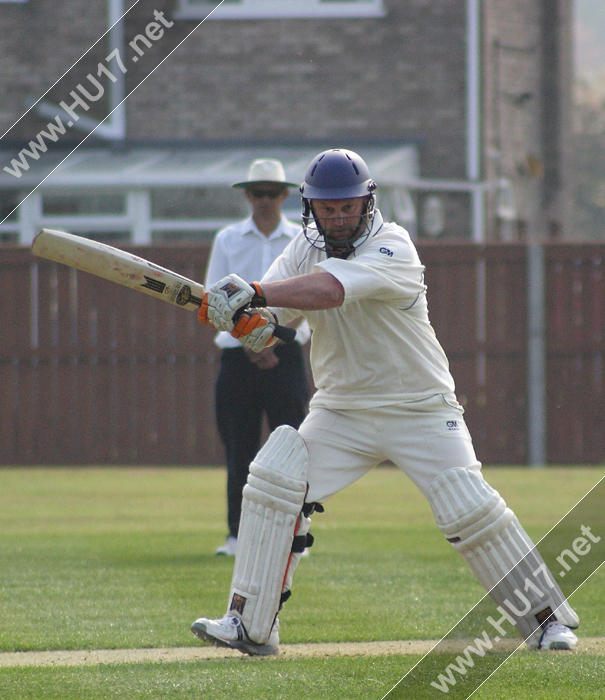 A wonder innings of 186 not out from South Holderness CC's Rich Ingram left Beverley Town Cricket Club's 3rd XI stunned at the Norwood Recreation Ground.
Ingram hit probably the highest innings ever seen in the town as South Holderness chased down what seemed like an impregnable home side total of 277-4 off their 48 overs.
It was a tame wicket to be sure, but Ingram totally dominated proceedings, fittingly hitting the winning runs with two balls to spare as the visitors finished on 281-6.
Credit has to go to John Lewis and Guy Brumfield for their probing opening spells, but once the hardness went off the new ball it was carnage, although Iain Sugdon did pick up 3-59.
Sadly for Beverley, Ingram's innings took the shine off their own great performance, and off a century for Graeme Taylor.
Taylor and Paul Fleming whacked the South Holderness attack all over the place in the final few overs, but walking off it was believed Taylor had ended on 99, despite hitting a six off the final ball.
Thankfully, a review of the scorecard saw his total rounded-up to exactly 100, although the edge was taken off it slightly by Ingram's masterclass.
Pictures & Report by Scott Mchugh
HU17.net Picture Gallery: Click on the thumbnail picture below to enlarge the image to full size
HU17.net Picture Gallery: Click on the thumbnail picture below to enlarge the image to full size