An Andrew Stott double secured another excellent win for resurgent Mill Lane United.
New signing Stott was the inspiration as United rolled over Charlston FC 3-1.
The other goal came from Christie Hall, and this made it five wins in seven games as United's continued the form that has lifted the shadow of relegation.
Manager Keith Boynton, in his final season with the club, told HU17.net he was delighted with the performance, but left special praise for the impact over recent weeks of new signings Stott and Lever.
Final Score: Mill Lane United 3 Charlston 1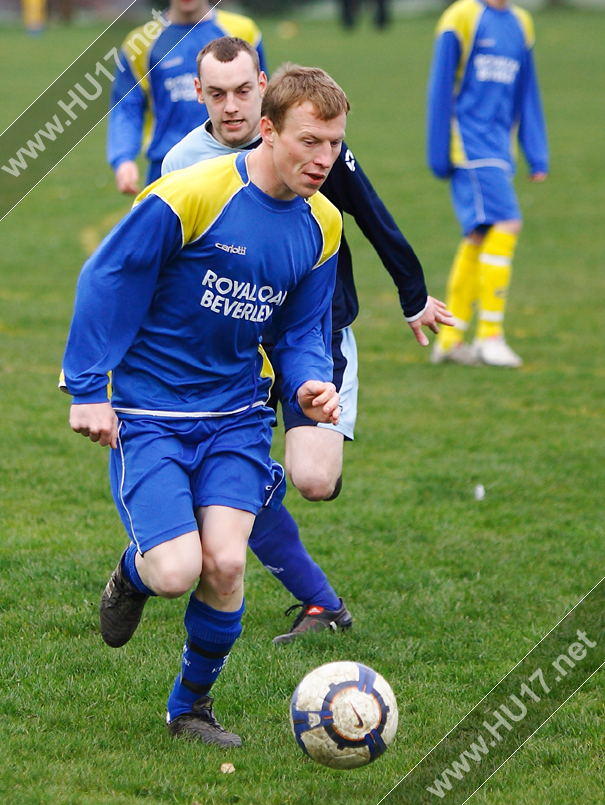 HU17.net Picture Gallery: Click on the thumbnail picture below to enlarge the image to full size
HU17.net Picture Gallery: Click on the thumbnail picture below to enlarge the image to full size