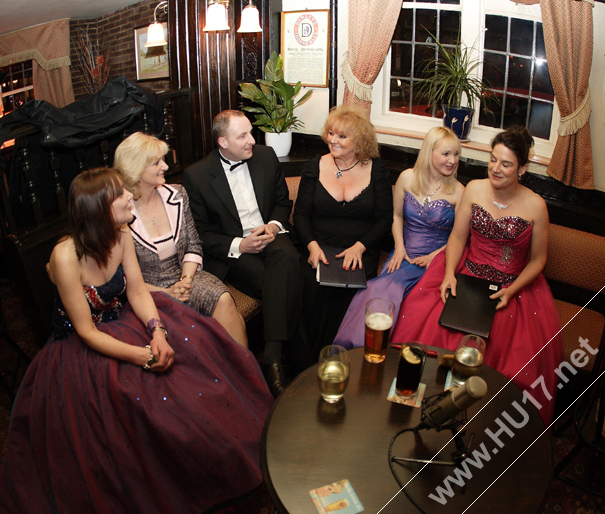 Producers of a local TV chat show plan to be on the road again after their first live, on-location programme proved to be a major success.
Sirens of the North, a chat show hosted by Valerie Prentice and broadcast live on Humber.TV, was recently shot at the Rose and Crown Pub, Beverley, and included among the guests was local businesswoman Jan Clennett, who owns Fairy Godmothers.
Andy Corbett, the man behind Humber.TV, said he was delighted with the feedback from the live event and has already planned the next venue.
Andy said: "We thought it would be good to take the show on location – it is the first time we have come outside the studio and we plan to do it more often.
"Our online viewers' feedback was very positive, while the reception given to us by the staff and customers at the Rose and Crown was very positive too."
The show will be available to watch online at Humber.TV later today.
Next week, Sirens of the North will be coming live from Bar Fusion. The show, which will be sponsored by Beautiful Freaks Model agency, will handle the delicate subject of superficial beauty asking the panel: Can you have beauty and brains?
Anyone interested in watching the show live is welcome to attend on Wednesday, 23rd March from 6.15pm until 7.30pm.
Valerie Prentice told HU17.net: "Next week's show will feature a panel made up of four models all dressed as saucy themed bunnies.
"We are currently seeking the help of a brave man to sit on the panel with all the bunny girls and add his view to this controversial subject."
Related Links
HU17.net Picture Gallery: Click on the thumbnail picture below to enlarge the image to full size
HU17.net Picture Gallery: Click on the thumbnail picture below to enlarge the image to full size