The Friends of East Riding Youth Orchestras held two very successful fund-raising events in Beverley just before Christmas.  A total of £328 was collected during two hours of busking at the Tesco store on Saturday 18th December, and on Wednesday 22nd December a magnificent total of £1,594 was raised during an all day playing and bag-packing session at Morrisons.
The money will be used to help to subsidise a forthcoming summer tour to Croatia by the Senior Wind Band and Jazz Orchestra, and to provide new music and equipment for the six other ensembles and orchestras run by the Schools' Music Service.
The FERYO would like to thank all those who gave so generously at these two fund-raising events.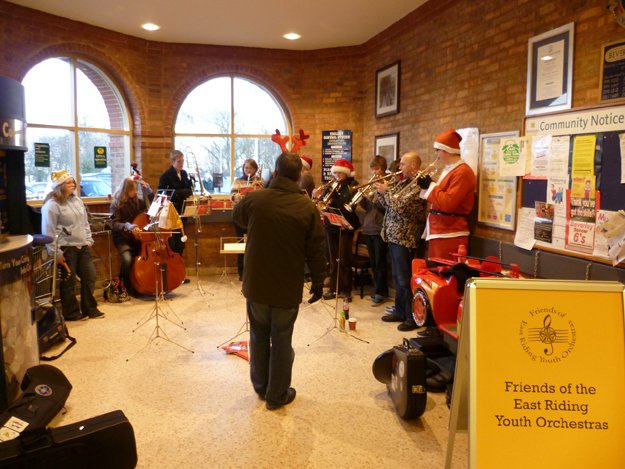 HU17.net Picture Gallery: Click on the thumbnail picture below to enlarge the image to full size
HU17.net Picture Gallery: Click on the thumbnail picture below to enlarge the image to full size