It's been 25 years in the making – and Sam Welburn couldn't take the grin off his face!
Beverley Town's Welburn, known as 'Plug' among other less printable nicknames, smashed his first ever six for his 4th XI side at the Norwood Recreation Ground on Saturday.
It didn't stop his side going down to a massive 10-wicket defeat at the hands of Patrington in the EYCA First Division clash. Nor did it improve the mood of his team-mates, who were heard muttering mutinously about his decision to bat first.
But the 4th XI captain, while a team man through and through, wasn't going to allow whinging from his charges spoil his moment in the sun.
He told HU17.net: "I cannot see what all the fuss is about from my players. If I can hit a six, then they can too!
"The rain which livened up the pitch was the reason we lost today, not my decision to bat.
"I'd like to dedicate that six to Ian Morrison, who is still recovering from being knocked out two weeks ago."
It's the second time in two matches that Welburn's captaincy skills have been called into question, as last week his team-mates were flabbergasted when he elected to field in red-hot conditions.
Now he will be hoping he doesn't have to wait another 25 years for another maximum, although family history suggests he shouldn't hold his breath!
The 25-year-old, who has been playing at Beverley since he was 11 and is only in his first year of captaining the fourths, is something of a chip off the old block.
He continued: "My Dad always batted at number 11 so I guess that's where I got my 'skills' from!"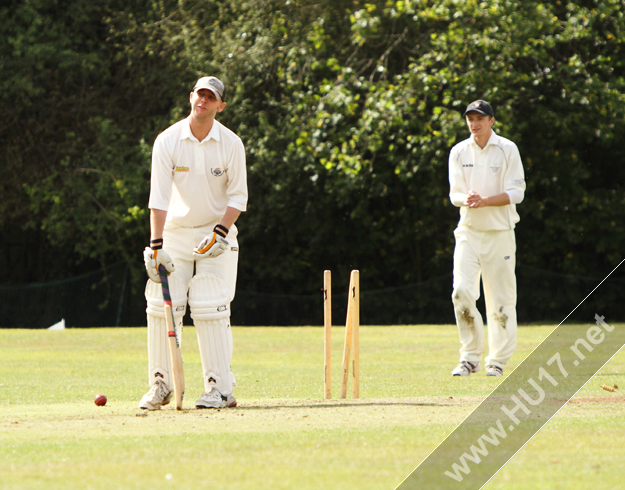 HU17.net Picture Gallery: Click on the thumbnail picture below to enlarge the image to full size
HU17.net Picture Gallery: Click on the thumbnail picture below to enlarge the image to full size