Rolando's of Beverley proved to be a huge hit with the town so much so they moved from North Without to North Bar Within opening a fantastic restaurant.
Through the day they provide a 'café menu' and in the evening provide a dinner menu. Rolando's is open from 9am till 5pm on Mondays and from 9am till 9.30pm Tuesdays to Saturdays.
Advanced booking and group bookings can be catered for, please contact Rolando's for more information about bookings.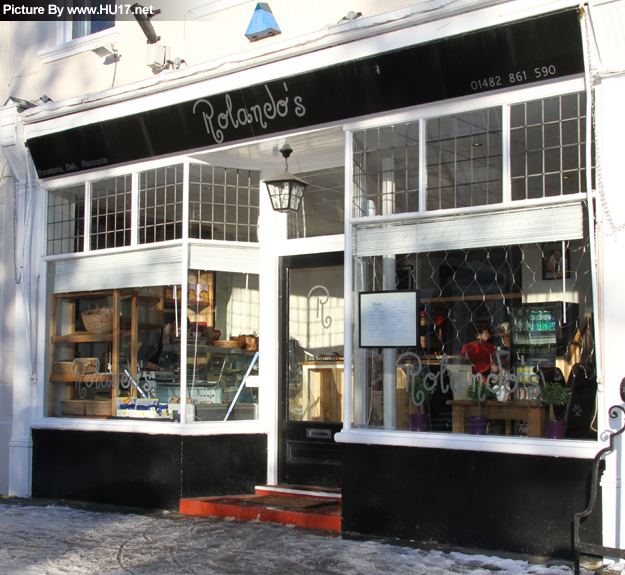 Rolando's – 28 North Bar Within, Beverley, East Yorkshire, HU17 8DL – 01482 861590
Rolando's – 28 North Bar Within, Beverley, East Yorkshire, HU17 8DL – 01482 861590
Rolando's – 28 North Bar Within, Beverley, East Yorkshire, HU17 8DL – 01482 861590
Rolando's – 28 North Bar Within, Beverley, East Yorkshire, HU17 8DL – 01482 861590