Bond 25, No Time to Die, has finally made its general public release after a long delay, and can now be enjoyed at a cinema near you. The film is to be Daniel's Craig final outing as the legendary sleuth, and you can count on him going out with a bang.
It has been no less than seven years since Craig last graced our screens as 007 in Spectre, so in order to dust the cobwebs of your license to kill we've thrown together a guide to get you fired up for fresh thrills and spills.
Shaken not Stirred
In Ian Fleming's novels, Bond is no stranger to a good cocktail. He is known to enjoy a range of sumptuous beverages, with everything from a jazzy Mojito to the Old Fashioned tickling his fancy throughout his adventures.
Of course, when we're talking of the cinematic Bond, there is one drink that everyone knows about. That is the Vodka Martini, shaken, not stirred (of course). That iconic line was spoken by Sean Connery in 1964's Goldfinger and has gone on to become the stuff of legend.
In spite of this, true Bond fans advocate for the lesser-known Vesper Martini as the true Bond drink. First mentioned in the debut novel Casino Royale, Bond is said to have invented it. This iconic drink didn't make it to the big screen, however, until 2006's adaptation of the book. If you're curious to try the cocktail from the mind of Britain's top spy, The Spruce Eats has prepared an easy-to-follow guide.
The Chips are Down
When people think of Bond, the glamour and stakes of the casino are never far from their minds. Bond has proven to be a dab hand at a host of casino games, from roulette to baccarat. In Daniel Craig's first outing as the titular spy, 2006's Casino Royale, it was poker.
If you're in the mood to don a tuxedo and have a flutter, there's no need to leave the comfort of your sitting room. Many modern gaming platforms offer a wide range of classic titles that can be played with other people across the globe, all in live dealer rooms. Just make sure you brush up on your pithy one-liners ahead of time.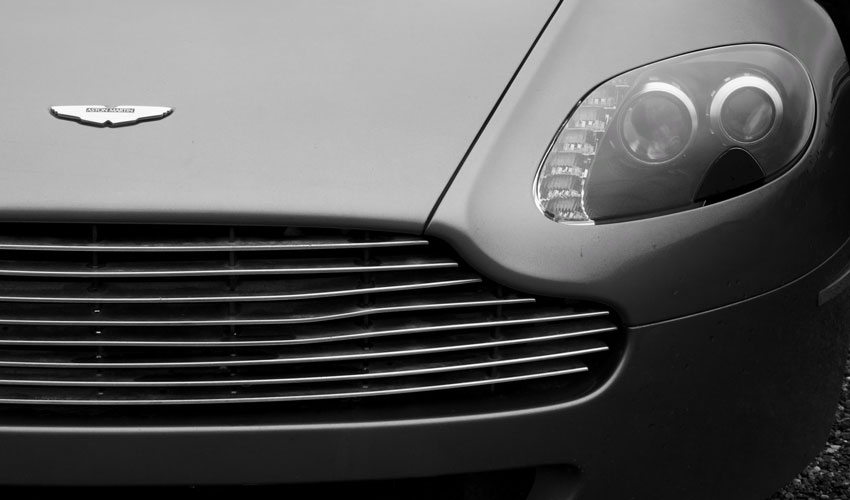 Ride or Die
Throughout the history of the Bond films, one brand of car has become synonymous with the MI6 agent – the British institution that is Aston Martin. Bond's first spin behind the wheel of an Aston took place in the 1964 film Goldfinger. That car was the iconic DB5, which went on to become the best-selling Corgi toy car model of that year. It promptly returned in the next film – Thunderball, and ever since has been considered the Bond car par excellence.
The DB5 has made further appearances in various forms in the Brosnan era's GoldenEye & Tomorrow Never Dies, and has returned to the limelight alongside Craig, strutting its stuff in Casino Royale, Skyfall, Spectre, and now No Time to Die. As the memorable refrain from Skyfall attests, "Sometimes the old ways are the best".
Despite strong outings from a range of exciting cars throughout Bond history, with the submersible Lotus Esprit a particularly notable example, the agent has favoured trusty Astons more than any other vehicle. In George Lazenby's solo entry in the Bond movie canon, On Her Majesty's Secret Service, Bond gets behind the wheel of a 1968 DBS. Following this we were treated to a V8 Vantage Volante in 1987's The Living Daylights, a V12 Vanquish in 2002's Die Another Day, and a DB9 in Casino Royale.
If you've ever wanted to take these impressive cars for a spin you can take advantage of TrackDays' Triple Aston Martin Blast track session, which will give you the opportunity to drive these classic cars at a range of circuits all over the UK. The package also includes high-speed passenger seat rides in each vehicle as they're taken to the limit by a professional racing driver.