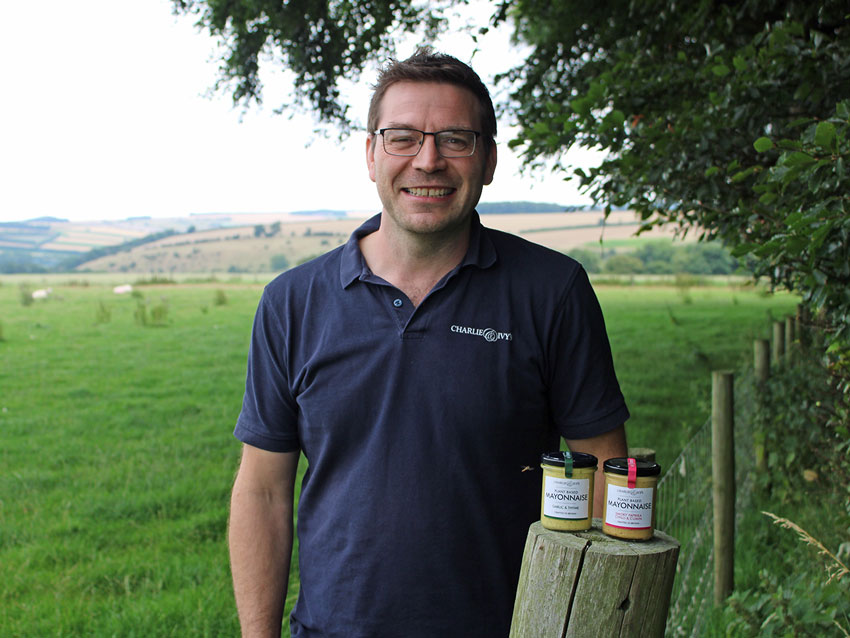 Yorkshire artisan business, Charlie & Ivy's have developed two new plant-based mayonnaise to complement their existing range of bread dippers, dressings and marinades.
Thixendale based Charlie & Ivy's are entering the plant-based market for the first time with rapeseed oil-based mayonnaise in Garlic & Thyme and Smoky Paprika, Chilli & Cumin flavours.
Speaking about the rationale for the launch, Jason Thompson, who works on the brand's new product development, said:
"A lot of the Charlie & Ivy's range is vegan friendly, but this is the first time that we have created 100% plant-based mayonnaise for our customers to enjoy.
"Although the mayonnaise is plant-based, they have been developed to complement our existing mayonnaise range, making them accessible to be enjoyed by those who choose a plant-based diet as well as those who don't. The Garlic & Thyme complements BBQ food perfectly whilst the Smoky Paprika Mayo is amazing with fajitas.
"We have spent a long time perfecting the recipes and we're pleased with the flavour profiles that we have achieved."
The Garlic & Thyme mayonnaise has recently been shortlisted in the Best Free From category in the deliciouslyorkshire Taste Awards.
The mayonnaise is available online at charlieandivys.co.uk and from independent retailers nationwide.
Charlie & Ivy's products are made using award-winning cold-pressed, rapeseed oil by parent company, Breckenholme on the farm in Yorkshire.