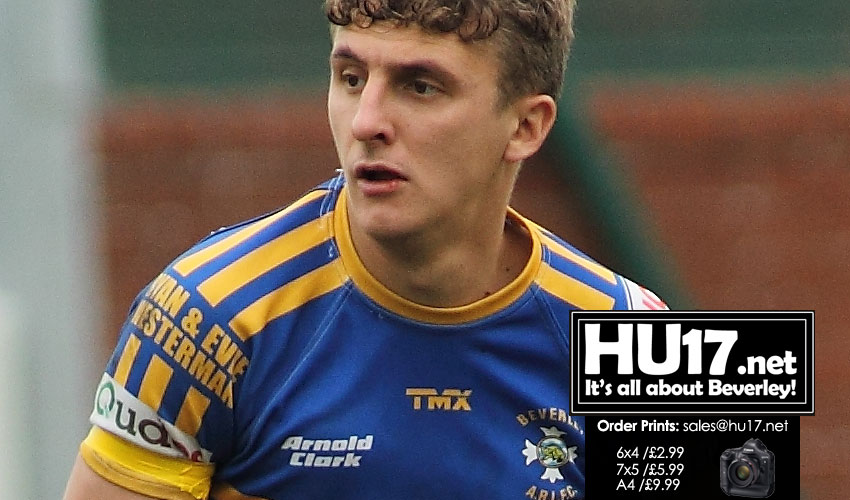 The tough schedule of matches took its toll on the Blue and Golds as they were beaten 50-0 by West Hull.
A depleted Beverley outfit, backing up from Thursday evening's outing at Hull Dockers, simply had to do too much defending. A full-strength West Hull outfit took full advantage to hit the half-century mark.
Coach Tony Spence, determined to not let his squad get downhearted, he said;
"We were up against a club with probably 15 years start on us tonight with a makeshift side. I hate losing any time but in spells we had a real good go tonight."
Beverley were under pressure very early on. A raid by the home side forced Sam Roe to kick the ball dead which was the cue for a series of repeat sets that Beverley were unable to hang on indefinitely.
Ben Arbon got the opening touchdown for Wests in the 9th minute. Soon after Zeus Silk and Mason Palmer crossed this time both converted by Ryan Wilson for a 16-0 lead inside the opening quarter.
Shortly after this Beverley did manage to complete some sets well.
Francis Coggle got over the line but was held up. There were some more determined runs from the line from Dan Smart and Jake Hart-Fisher but the Wests defensive line was a very difficult one to breach.
After absorbing some of Beverley's best-attacking efforts the home side crossed again courtesy of Mason Palmer on the stroke of halftime for a 20-0 lead.
The home side turned the screw in the second half as the penalty count weighed in their favour and it was tough going for the visitors.
In between scores, Beverley resorted to inventive kicks early in the tackle count. Lewis Poskitt did nearly produce a try for Lewis Miler with a cross-kick to the corner. Lewis Straw attempted similar kicks.
Otherwise, the home side continued to roll forward and give the ball air at every opportunity. This produced second-half touchdowns for Paul Stamp, Red Silk, Jack Lazenby (2) and a further 2 second-half tries for Mason Palmer. Ryan Wilson and Jack Lazenby.
The Blue and Golds will now attempt to regroup for this Saturday's home fixture at home to Hull Dockers. It will be the first open-age fixture to be staged at Thurlow Avenue with a packed programme of events planned for the day.