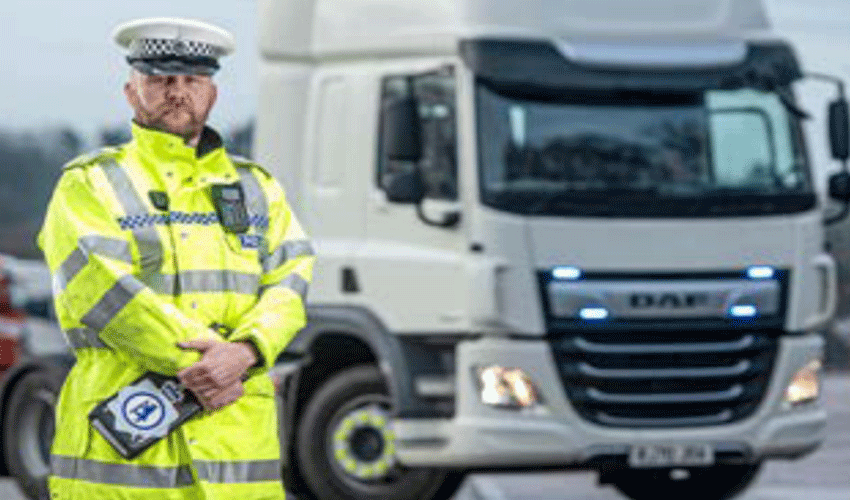 Operation Tramline is a national initiative in partnership with Highways England and will run till 15 April.
During this period Policing Officers will be travelling in an unmarked Heavy Goods Vehicle (HGV) monitoring other drivers as they travel along the roads of our region.
If officers identify a driver committing an offence they will record video footage and notify other officers in an accompanying marked vehicle. These officers will then intercept the offending vehicle, pulling it over, dealing with the driver involved over any offences committed.
Nationally Operation Tramline has caught over 4000 distracted drivers committing a variety of offences including driving while using mobile phones, not wearing a seatbelt, speeding and drink or drug driving. Known as the 'Fatal Four'.
Highways England regional road safety coordinator Sarah Watson-Quirk said;
"The vast majority of people drive responsibly and we hope Operation Tramline will encourage all road users to drive safely. We have several lorry cabs at Highways England that provide the police with a valuable tool to carry out their job enforcing the law.
"Unfortunately around 450 people are killed or seriously injured every year on England's motorways and major A roads as a result of a driver being impaired or distracted. Those who break the law behind the wheel are putting lives at risk."
Commercial vehicles carry a significant risk of harm when the driver is not in proper control. Those driving whilst using a mobile phone, or are tired through failing to comply with EU Driving Hours Regulations and those not wearing a seatbelt are an increased risk.
Nationally there has been an increase in the last three years of commercial vehicles being involved in fatal collisions. What we hope to achieve through Operation Tramline is to prevent such devastating collisions, making the roads of our region safer for everyone.