Playing online video games is the ultimate pastime for many young people. For a long time, many people viewed video games as simply a way of spending their free time or something they can have fun doing while hanging out with friends.
With the rise of digital games, you can now become a professional gamer and make a career out of your favourite hobby. If you think you have what it takes and want to take your gaming to the next level, here is what you can do to monetize your passion for online gaming.
Practice Until Perfect
The most important thing you will need to do when you are trying to make a profitable career out of your gaming hobby is to practice as much as you can until you develop the relevant skills to become a professional gamer.
Do not just settle for being good at a game and beating your friends or your own high score a few times, instead, focus on excelling at the games and test new skills to a different level every time so that you can be officially called a pro at the game. The great thing about online gaming is that you get the chance to compete with people worldwide and essentially test your skills, so you should use that chance to get better.
Talk About Your Gaming Skills
When it comes to making money in the gaming world, being popular is key to being successful. You will need to start talking about your gaming skills; this article says you can live stream some of your gaming sessions, or use any method that can show people just how good you are.
Make sure you use a modern approach to reach the young audience who would be interested in seeing you play online video games and would love to learn from your skills and techniques. If you are great at gaming, sometimes people may even pay good money just to watch your live gaming videos to learn about the latest updates and recommendations in the gaming world.
Look for Sponsors
Nowadays, online gaming is gaining more popularity, making it an attractive market for many companies who would pay good money to sponsor players just for publicity.
You may need to put some effort into finding the right company or entity that will sponsor you and give you the kind of boost you need to make more money so that you can make a career out of your online gaming passion. Make sure you negotiate any sponsorship deal you get and consider hiring an agent or a lawyer if you start getting more noticeable so that you can get your finances in order.
Sell Tournament Tickets
One of the easiest ways you can make money playing online games is by selling tournament tickets. If you are at a high level with your online gaming skills and you know a few other gamers out there who may be interested, you can start your own gaming tournament and invite people to watch as you battle your way online.
The people who log in to see the tournament would buy tickets that you and the other gamers would earn the profits of. Selling tournament tickets may seem a bigger step in your online gaming career but keep in mind that the more skilled you are, the more people who are likely to buy tickets, and the more money you will make.
Teach Others
Like most adult online gaming aspirants, many young individuals nowadays are constantly trying to learn how to make it in the gaming world and how to improve their skills. An easy way for you to make some extra money is by teaching young people or anyone interested in learning to play online video games like a pro.
You can host virtual lessons if you do not have space or you can even have real-life classes if you have enough space to allow such lessons. All you will need to do is show your students how you play and teach them all about the tricks and tips you have been collecting over the time you have been gaming online in exchange for lesson money.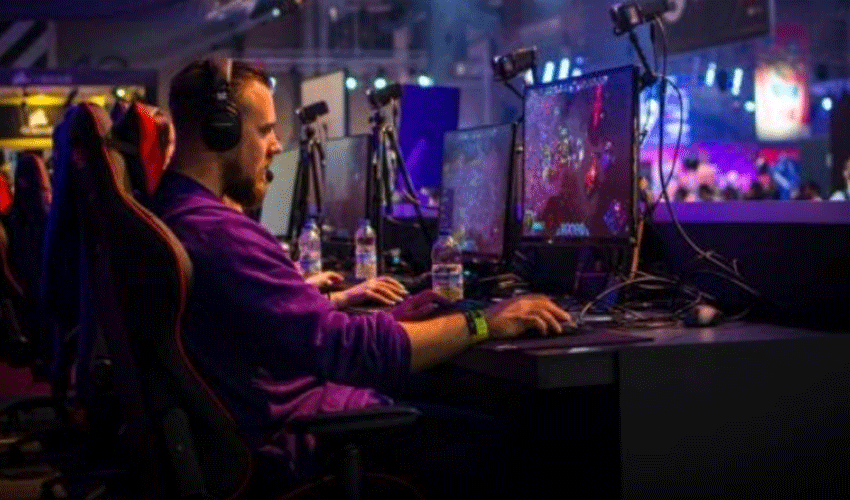 Being an online gamer is not just for kids who like to have fun in their free time; it can now be a financially rewarding profession that turns passion into a money-making gig. In order to make money as an online gamer, you should practice as much as you can so that you can be the best gamer you can be.
Consider different options to make money out of your skills by teaching others how to play online video games, live streaming your gaming sessions, or even getting sponsors. Make sure you have an agent or a lawyer by your side once you start gaining popularity to protect your interests and succeed in the field.