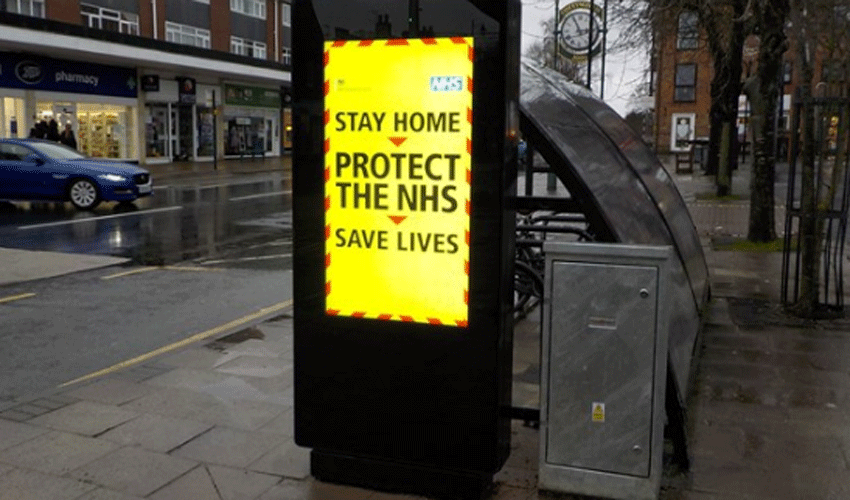 Two of the busiest bus stops in the East Riding will now benefit from real-time bus information thanks to new information screens installed by the council. The screens are situated on either side of the road at the busy Cottingham Green bus stops.
Using a signal sent directly from the bus, they predict the arrival time and display this information to waiting passengers, meaning passengers will be able to check with greater accuracy what time their bus will arrive. They can also display messages if there are delays or road closures affecting bus services. This versatile system will allow accurate and up-to-date bus information to be provided to residents in Cottingham.
During the pandemic, the screens will play an important role in displaying up-to-date timetable changes as services are revised during the lockdown to reflect lower passenger demand.
The screens will be instrumental in getting messages out to the general public, displaying the most up to date COVID-19 safety guidance and tier status for our residents. This will be an ongoing process and the displays can be changed quickly, keeping up-to-date with the most recent guidance.
They join the other real-time passenger information screens recently installed by the East Riding at Beverley and Bridlington bus stations.
All the screens are capable of displaying on-screen advertising alongside bus timetable information, giving local businesses and organisations the chance to promote their messages to passengers waiting at both bus stops.
Colin Walker, group manager of transportation services at East Riding of Yorkshire Council, said:
"Having seen the success of the screens at Beverley and Bridlington bus stations, plus similar screens elsewhere, we are delighted to have completed the installation of the screens at Cottingham Green.
"We know how important it is to keep passengers as up-to-date as possible when using the bus services so we hope the new screens are a real benefit to the bus users coming in and out and through Cottingham. Given the positive response to the screens, we hope to roll them out to more locations around the East Riding in the future, allowing more of our residents to benefit from this information."