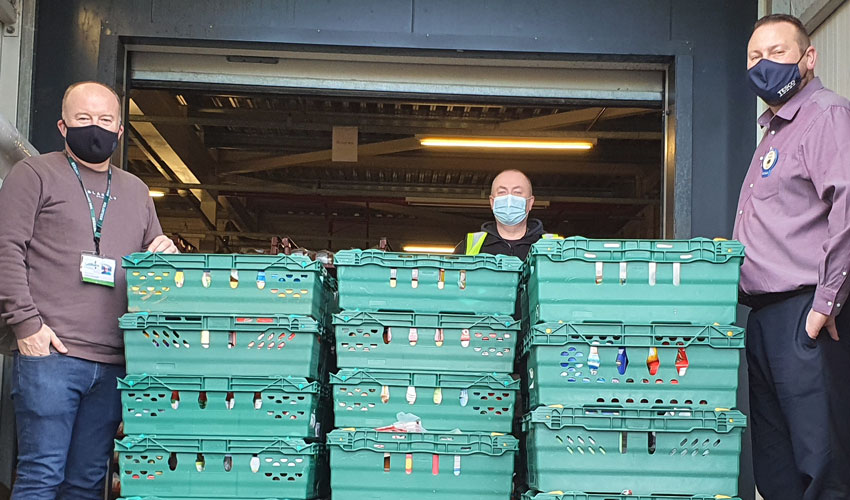 East Yorkshire Foodbank says food donated to them by Tesco will have an immense impact on feeding hungry families.
Food poverty in the UK continues to grow while the impact of the Covid-19 is also having an impact. Levels of food insecurity in the UK are the highest in Europe. It is estimated that almost 2 million people in the UK access food banks.
However, thanks to the support of the Tesco store in Beverley, families in East Yorkshire will get additional help in tackling hunger.
Tesco Community Champion David Ryley explained more about the work Tesco in Beverley is doing. As a result of their efforts, the store is helping feed hungry people in Beverley and the wider area.
He said;
"Tesco has been working in partnership with the Trussell Trust foodbank charity and the FareShare food redistribution charity for over seven years."
"This is done with the permanent collection points located in over 450 Tesco stores. These points mean people can donate food to their local food bank while doing their weekly shop."
"Tesco also tops up our customers' donations with a financial donation of 20% of the value of the items donated."
"Our store's partner in the scheme is the Beverley based East Yorkshire Foodbank."
"They regularly collect three times a week from the collection point situated in our store's walkway."
"During the Christmas period, we helped them further by storing the food for them so that they could collect after Christmas."
Contribution Will Have Immense Impact On Feeding People
Mandy Thomlinson of East Yorkshire Foodbank says they are humbled by the support. Commenting on the support given by Tesco she said;
''We are utterly humbled by the generosity of Tesco shoppers over the Christmas period."
"50 crates were filled with donated food and we certainly are very appreciative of Tesco staff for helping with temporary storage."
"The benefit to families facing hunger in January will be immense."