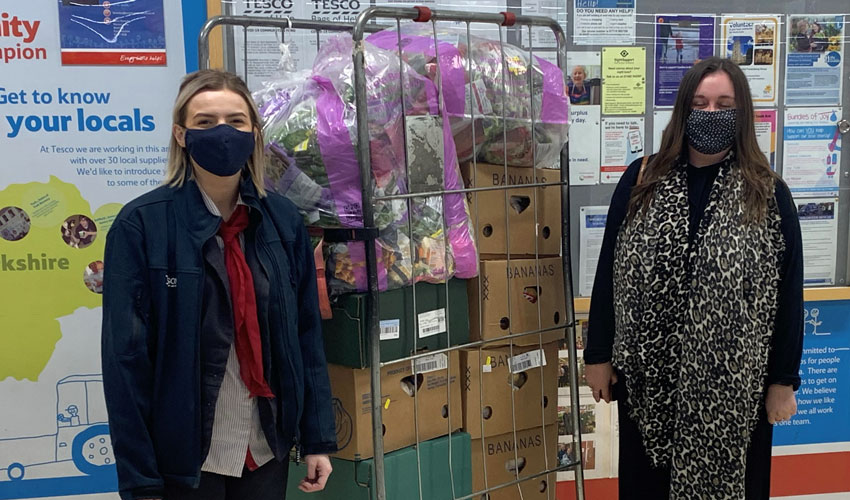 Tesco Community Champion David Ryley says that the store in Beverley is pleased to be working with groups in the area.
Through the supermarket giants pledge to reduce the amount of food waste, they are donating goods to groups. These groups include ones based in Beverley, Leven and also Hull.
Commenting on the efforts of Tesco Beverley Mr Ryley said;
"We are pleased to be working with a number of groups. These are the Beverley Cherry Tree Community Centre, Leven Charity Pre-school, Long Riston Playgroup, North Bransholme Community Centre and Olio food sharing app & social enterprise in our Community Food Connection programme."
"As part of our pledge to cut food waste, the scheme supports charities and community groups, enabling us to donate surplus unsold food items at the end of each day."
"Since the scheme started in 2016, over 90,000 meals have been donated to these groups from our Beverley store."
Leven Charity Pre-school uses food donated to feed pupils who attend. While any leftover food is made available to anyone in the village which they list on social media.
Community Champion Looking For More Groups Who Want To Donated Food
A spokesperson for the Leven Charity Pre-school staff and committee at said:
"The Pre-School gratefully receives the community fare share donated by Tesco."
"It provides the children at pre-school with a daily healthy snack with the bakery, fruit and vegetable items received."
"Parents can help themselves to bread, vegetables and fruit to use at home with their families."
"The remainder is advertised on our village Facebook page. This is so that members of our village can come and help themselves if they require something."
"Over this uncertain last year, more people have been able to come and use this community fare share donation for their family and friends."
Community Champion Mr Ryley is also looking for more groups to apply to take part, he said;
"We still have some nights available for other groups to also benefit from the programme. Anyone who is interested should contact me by calling 07871 572742. You can also email me directly on beverley.community@tesco.com.