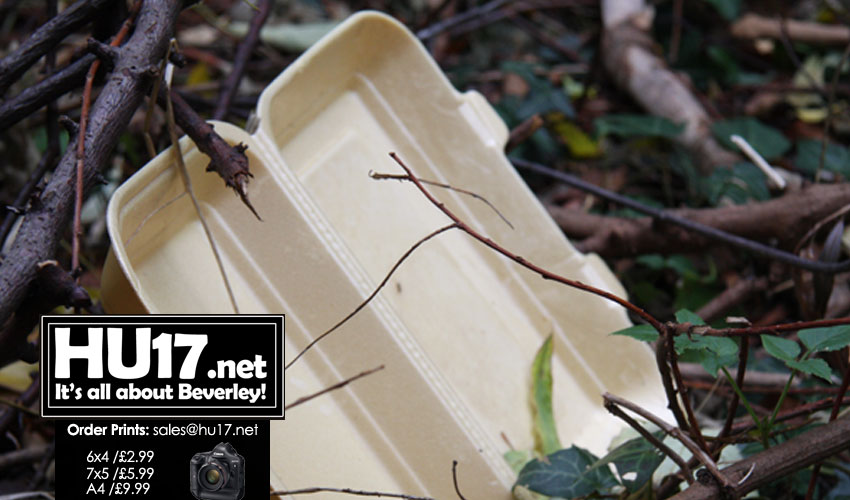 Councillors have agreed unanimously to support a Lib Dem Motion to tackle litter in the region.
It was put forward by Cllr David Nolan and Cllr Linda Johnson who want to see more done to deal with discarded rubbish.
Both councillors welcomed the news while also taking time to thank those who do their best to keep the East Riding litter-free.
Commenting on the news Cllr Nolan said;
"Cllr Johnson and I are pleased that the council have responded positively to our call for more action."
"This is not a criticism of the staff who work hard, within limited resources. In particular, the Council Street scene has just successfully prosecuted a fly-tipper in Bridlington with a fine of £1246 and that sends out a message that such action will be dealt with."
"We also appreciate the efforts of litter picking groups such as Litterati in Hessle and the Wombles in Beverley and other volunteers that help keep our county tidy."
"Despite these efforts, a minority do litter and leave their rubbish for others to clear."
"Whilst Covid and Brexit have dominated our thinking in the past year, residents also expect us to deal with the bread and butter issues."
Surveys Reveal Residents Want More Action When It Comes To Litter
"Our surveys show that residents want to see more Council action on tackling litter."
"Just to highlight a local initiative, Hessle Town Council has produced "Don't be a tosser" signs."
"I spoke to our Hessle Town Clerk Kim Cooper. She told me that They definitely work in areas such as around the Skate Park on Livingston Rd Hessle."
"She also added that the caretaker reports the level of litter has dropped significantly since we put the signs up. Young people do notice the signs."
"Hessle Town Council has also doubled the number of litter bins across Hessle in the last 5 years. This was paid for by the Town Council and that has helped."
"These are examples of work going on across the East Riding which we need to build on and support."