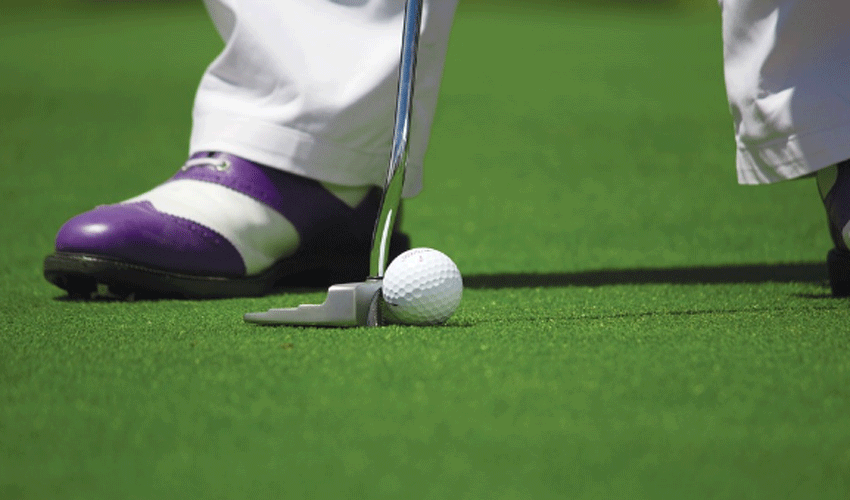 Golf is a sport for everyone. Unlike other sports, golf is available to you whether you want to play on your own, with friends, in a competition, for leisure, for fun, or even a weekend away.
There is no pressure when it comes to hitting balls at a range or even when having a relaxed round with your father. There are, of course, events that accommodate the more serious golfer. These tend to be hosted in golf clubs and are available to all with a handicap.
If you're a keen golfer, then you'll know just how much money you can spend on equipment. It's not necessarily cheap, but the real question is, how far does your money go? Here we are going to take a look at golf stand bags and if they're worth the price tag.
What Is A Golf Stand Bag?
First of all, for those new high handicappers or interested swingers, let's explain what a golf stand bag is.
To play golf, you need golf clubs. 14 is your limit, and they are held within a bag when playing a round of golf. The clubhouse pros over at theleftrough.com/best-golf-stand-bag/ explain there are a number of different bags to choose from, and golf stand bags are just one of those options. They are a medium weight bag with two stands that flip out when you place it on the ground, allowing you to pick your club and take your shot.
Why Does Weight Matter?
Golf courses can range in length from an easy 9-hole course to a length championship 18-hole course. A seasoned golfer will have several different bags to choose from depending on the course they are playing. If you're going to be playing a course that is 5-6 miles long, then you have to think about if you're going to carry your bag or use a trolley/golf cart. This is why weight is important.
Those that opt to carry their bag are going to want something that isn't going to affect their shoulders and back too much with the additional weight of 14 golf clubs inside. This means their bag has to be as light as possible, making it easy to carry. Golf stand bags tend to be lightweight, which means they can be used for either short rounds or the longer, more challenging rounds.
Other bags on the market, like tour bags, will need a trolley or a golf cart.
Why Are The Stands Important?
When carrying your bag around 18 holes, you're going to be stopping on average 4-6 times each hole, depending on your ability, to choose a club and take a shot. That's 72-108 times every round. Golf, despite what people may think, is a physically demanding sport so any extra, unneeded movement tends to be avoided. If you had to bend down and choose a club from the floor or even holding a bag upright with one arm and choosing with the other, you're going to get tired. For these reasons alone, the stands are important. It also makes choosing your club much easier as you can see each club in its correct position waiting for the picking.
Why Do I Need Pockets?
If you've ever watched a professional tournament on the television, you'll know that the caddies will pull out anything and everything from the bag to assist the professional. Drinks, food, books, umbrellas, balls, tees, jumpers, coats, towels, the list is endless. Whilst you might not be a professional, it's still important to ensure you're well-fed, well-watered, and dressed for the occasion when playing golf.
Golf stand bags have a good number of pockets that give you the ability to store everything you need whilst playing 18 holes. The new style bags even come with "cool bag" areas to keep food and drinks cold in the summer.
Are They Worth The Money?
For any golfer, whether you're a beginner or a professional out at the weekend with friends. The golf stand bag is definitely worth the money. They are the perfect bag for all levels that give you everything you need. If you don't want to carry them, they still fit trolleys and in the back of golf carts, but they are light enough to be manageable for the entire round if you do.
Golf is a brilliant game for all. If you're thinking of taking up the sport, then do so with excitement. Start at the range and find out how you swing, maybe take a few lessons, and from there, you can choose your equipment. Golf stand bags are brilliant for beginners and will make you feel good when carrying them around. Take a swing today!