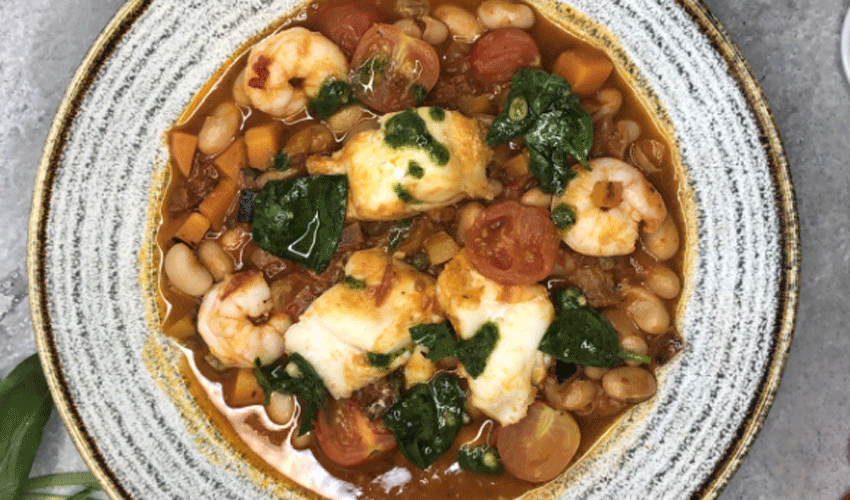 Micalea Clegg, an expert in the food and beverage sector and the proud owner of the award-winning pub The Black Horse, Little Weighton launches a local recipe box service.
Passionate for local produce and delicious recipes, Micaela noticed the gap in the market. From this thought, utilising time in lockdown, the brand was born.
Little Weighton Kitchen is a recipe box delivery service created for the local community which uses seasonal, sustainable and locally sourced ingredients to enable users to cook imaginative and delicious meals with ease at home.
A recipe box is a service delivered to you containing every ingredient needed to create a variety of recipes in your own home. According to the number of people users are catering for, produce is weighed and portioned and accompanied by step-by-step recipe instructions created by award-winning chefs.
By doing so, Little Weighton Kitchen eliminates the stress of recipe planning, food shopping and most importantly – ensures zero waste.
Users simply head here https://bit.ly/2LAODQH and select the number of people they are catering for, their chosen delivery date and can browse from a selection of over twelve recipes which vary weekly.
Users are required to select three recipes as a minimum to qualify for ordering. If people are placing an order for the first time they can redeem a £10 discount entering the code "TRIAL10" at checkout.
Currently, LWK is delivering for free within a 10-mile radius of Little Weighton with the aim of expanding this in 2021.
Customers can also opt to collect their recipe box from The Black Horse in which they can receive a discount of £5 off their box (discount automatically applied at checkout). Users can opt to have their meals delivered on a Monday or Thursday.
Micaela Clegg says;
"We want people to enjoy the experience of cooking new and inventive recipes themselves by eliminating any form of difficulty by providing simple cooking instructions, pre-measured ingredients and the bonus of being delivered to your door. Cooking is something to be enjoyed, we wanted to make it extra special and showcase brilliant Yorkshire produce.
We're also conscious that meal planning and food shopping can take up time for people – LWK is here to reduce any stress people may encounter and to elevate your everyday dishes."
Boxes boast the best produce Yorkshire has to offer, containing seasonal and sustainable ingredients sourced from the finest Yorkshire suppliers such as Soanes Poultry and Staals Smokehouse as well as working with local farmers for grains, dairy and fruit and vegetables.
Little Weighton Kitchen is passionate about sustainability with each box made from recycled packaging and thermal insulation is used in the form of wool from Woolcool. Wool is a naturally sustainable material available in abundance as a by-product of rearing sheep. If users become a repeat customer of LWK, their boxes will be collected upon the next delivery slot to reuse where necessary.
To find out more head to http://littleweightonkitchen.co.uk/