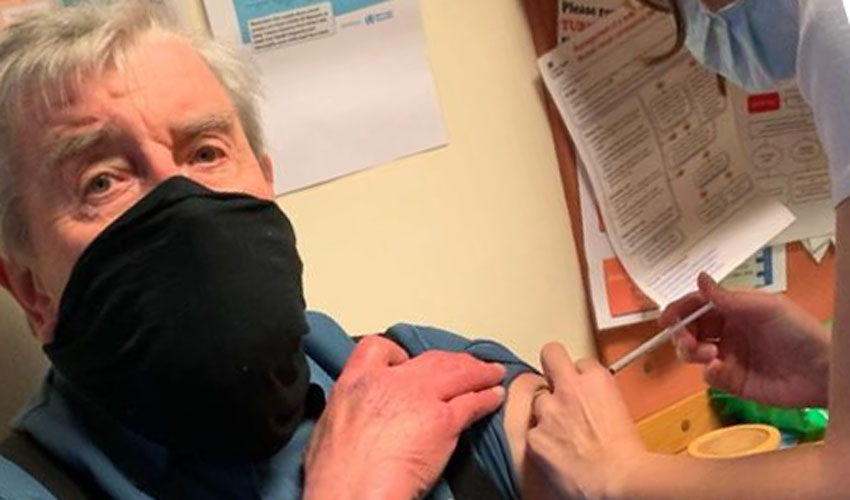 Holderness Health GP practice is one of the first practices to offer the COVID vaccination to their most at risk, vulnerable patients in the Holderness area.
Following the launch of the vaccine last week at Castle Hill Hospital, Peter Ainscough aged 84 became one of the first people in Holderness to receive the COVID vaccine.
When asked about his reaction to being the first patient vaccinated by the practice, Mr Ainscough said;
"I feel very excited. It seems like a big step along the way. Hopefully, it's going to open new opportunities for everybody and we will go back to normal eventually."
Dr Stephanie Mason, Local GP and Clinical Director at Holderness Health Primary Care Network said, "This is a momentous occasion and we're very proud of the trust put in us to be one of the first GP Practices offering the vaccination. We are pulling out all the stops to deliver a safe and effective vaccination programme as we do every year for our patients with the flu vaccine."
The practice will start to administer the vaccine over the coming days. Because of the storage and transportation requirements of the vaccination, the practice must administer them all from one designated location. Patients over the age of 80 with the greatest clinical risk are being offered appointments first.
The order in which patients are prioritised for the vaccinations has been determined by the Joint Committee of Vaccinations and Immunisation (JCVI) as they are at the greatest risk from COVID-19.
Dr Mason continues,
"We know lots of people will be eager to get protected but we are asking people not to contact us for an appointment as you will not be able to get one until you are contacted. Please help us by allowing us to focus on giving the vaccine to our most vulnerable group of patients first.
"When it is the right time for you to receive your vaccination, you will receive an invitation to come forward. This may be via the phone, or through a letter either from your GP or the national booking system."
People are required to have two doses of the COVID-19 vaccine, 21 days apart and may not be protected until at least seven days after their second dose of the vaccine. When booking a patient's first appointment the practice will also book their second appointment and it's important that people attend their second appointment.