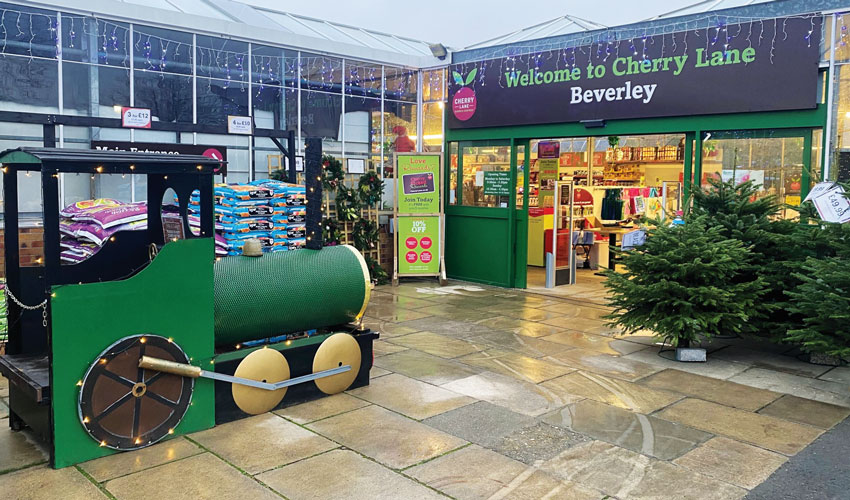 Value garden centre Cherry Lane Beverley has seen shoppers getting ready to spread Christmas cheer this year by stocking up early on festive decorations, cards and gifts.
Cherry Lane has just announced some of its top sellers over the past six weeks of the second national lockdown.
More outdoor lights have been sold this year than ever before as shoppers decorate their home exteriors, sharing merriment with neighbours and passers-by. Real and artificial tree sales have been boosted too, as people look to make the most of Christmas at home.
Cherry Lane's bestseller during this period has been Christmas cards. Customers are choosing single, high quality and more meaningful cards for the friends and family they will be unable to visit this year.
The biggest increase in-store has been in gifts, particularly after the Government's announcement allowing bubbles of three households over the Christmas period. Shoppers are stocking up on last minute gifts for the whole family; everything from toys to branded gift sets and gadgets. Not forgetting pets, who are also being thoroughly spoiled this year!
Lee Jackson, store manager at Cherry Lane Beverley, said:
"Customers have been getting into the Christmas spirit much earlier than usual. While footfall has been pretty steady throughout the second lockdown and into December, we're finding that shoppers are making fewer trips but spending more with us each time they come in, getting everything they need under one roof, all at great value prices.
"Customers are really going all out to make a magical Christmas in their own homes this year with plenty of lights, decorations and trees; not to mention tableware, soft furnishings and candles. It's been heart-warming to see them also thinking of others with sales of gifts and cards up too. 2020 has been a challenging year and here at Cherry Lane, we're delighted to have been able to help shoppers celebrate this Christmas."
Cherry Lane Beverley is at Hull Bridge Road, Tickton or you can shop online at www.cherry-lane.co.uk.