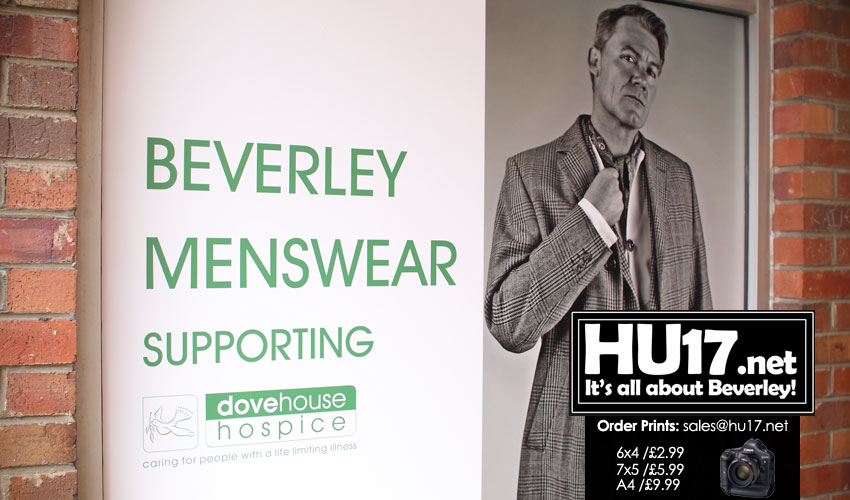 Volunteers are needed by Dove House Hospice to work in their shops based in Beverley.
Dove House Hospice require volunteers to work in their charity shops which raise money to fund the vital work they provide in the area.
Currently, the charity has to stores in Beverley however they are unable to open both shops due to the lack of staff.
Fiona Patrick, Manager of the Beverley store on Dyer Lane said;
"One of the shops in Beverley has been closed since the first lockdown. From about last Christmas, we have struggled to find volunteers to help."
"The COVID pandemic has not helped matters. Understandably many people have become anxious about being around people."
"Also many of the people who do volunteer tend to be older and can have underlying health issues."
"We are appealing for people to come forward. Anyone who would like to volunteer should call into the shop. They will be put through a screening process where we talk about the role and complete an application form."
"What we need is for people to be able to work at least one three hour shift a week. Hours are flexible though we tend to work between shifts between 9AM – 1PM, 1 – 5PM or 12-5PM."
Volunteers Come Forward For A Host Of Reasons
Fiona says that people volunteer with the charity for a range of reasons, she said;
"One of the reasons people come forward is that we are a local hospice operating in the Hull and East Riding area."
"Some people choose to do this as they have a personal connection with Dove House. While some younger people take on the role to gain a bit of work experience."
"Those wanting to come forward ideally need to be 18 years of age or older. It is possible for 16-year-olds to volunteer but they will need consent from their parents or legal guardian."
While one of the shops may be closed they are still on the lookout for donations. Fiona says they always need menswear in Beverley. She also says they need general bric-a-brac to boost their stock levels.
Dove House can also arrange collection of larger items like furniture. Goods can also be taken to the recycling centre in Beverley and left in a dedicated container.